Ade Uboh
Integrative Psychotherapist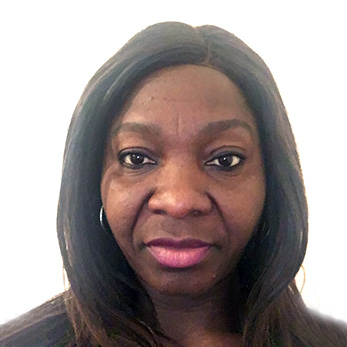 My Story
Growing up I had an awkward relationship with food- I was a fussy eater, as a result I had to stay at the table and finish my food- in response I learnt a lot of bad habits.
As a teenager I was underweight and struggled with my body image- I just wanted to be normal and look like everybody else.
My own personal journey with food and body image has given me the passion and resilience to work with clients that struggle in their relationship with food, weight, and body image.
My Approach
I work collaboratively with clients in a safe non-judgemental space exploring and unpacking their individual relationship with food by identifying patterns, triggers, and meanings.
I work in an integrative way which means I draw from different therapeutic approaches- I like to take a holistic approach meaning integrating body mind and spirit- creating an environment where my clients can explore without inhibition taking into consideration their individual strengths, purpose, values, faith, identity, and culture.
MY FEES
STANDARD SESSION
£100
STANDARD 6-SESSION BLOCK
£530
OFF PEAK
£85
OFF PEAK BLOCK
£450
QUALIFICATIONS & TRAINING
CBT & PSYCHOPATHOLOGY OF OBESITY BARIATRIC TRAINING 2016
SAFEGUARDING ADULTS AND CHILDREN 2019
PSYCHOLOGICAL ASSESSMENTS AND ONLINE WORKING 2019
TELEPHONE COUNSELLING TRAINING 2018
TRIAGE ASSESSMENTS BARIATRIC CONSULTANCY IN HOUSE 2020
AN INTRODUCTION TO HOLISTIC CBT 2021
KINDNESS WORKSHOP: CREATIVE AND COMPASSIONATE WAYS TO BOOST WELLBEING 2021
HEALING FROM BOTTOM UP – BACP 2021
AN ATTACHMENT AWARE AND TRAUMA INFORMED PERSPECTIVE TO RESILIENCE BACP 2021
CPCAB LEVEL 4 COUNSELLING DIPLOMA 2016
LEVEL 3 CPCAB COUNSELLING THEORY 2015
CPCAB COUNSELLING SKILLS 2015
LLB LAW DEGREE 2000
MEMBERSHIP OF PROFESSIONAL BODIES
Registered member of the British Association of Counselling and Psychotherapy (BACP)
Registered member of the Association of Christian Counsellors (ACC)
HOW I OFFER PSYCHOTHERAPY
I work with clients across the UK, and around the world, using Skype, FaceTime & Zoom. There is no need to travel, and you can feel comfortable in your own home. It is free to set up and simple to use, so why not give it a try?
I offer sessions in English
LET US EXPLAIN HOW WE CAN SUPPORT YOU
Talk with our assessment team, who can listen to your story and needs, and help you find the right practitioner for you, and book you in for a Free 30 Minute session to meet with one of our therapists.