Daisy Ilchovska
Nutritional Therapist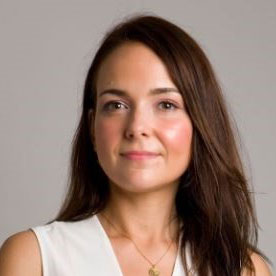 I'm an MSc level educated and registered Nutritional Therapist, qualified Neuro Linguistic Programming Coach and published researcher.
I have a passion for helping people optimise their health via food, lifestyle and supplementation changes. For me good health and vitality are the foundations for a happy and purposeful life. I also believe in an approach of empowering clients understand the foundations to potential diet and lifestyle changes to encourage them build on those foundations for the future and manage their own health to achieve optimal vitality.
I re-trained as a Nutritional Therapist after my own health suffered in my mid 20's when I was diagnosed with a debilitating autoimmune condition called Rheumatoid Arthritis and told to expect the prospect of disability within a decade. I slowly started researching how diet changes and supplements can improve the condition and experienced dramatic improvement. This inspired me to complete a masters degree in Personalised Nutrition.
I work with clients with weight loss goals and I see the process as much more complex than the popular view of calories and calories out approach. I always look at wider factors that might be affecting weight such as stress levels, hormonal balance, thyroid function, inflammation and blood sugar dysregulation. Furthermore, I'm also interested of the environmental impact of obesogenic (obesity causing) factors such as xenoestrogens (plastics which mimic the structure of Oestrogen), mould exposure and heavy metal toxicity.
My other main areas of interest are autoimmune conditions and I have even had my research on the topic of nutritional interventions in Rheumatoid Arthritis published in a well-respected medical journal. I also work with clients with other health goals related to hormonal health (male and female),digestive issues, managing chronic illness, thyroid function, fertility and chronic Lymes Diseases and co-infections.
I'm looking forward to working together and supporting you on your health journey!
DAYS I'M AVAILABLE AT WEIGHTMATTERS
Here are the days I can see you in person or connect with you remotely
MY FEES
90 min consultation
£120
60 min follow up
£100
40 min follow up
£80
Qualifications & Training
MSc in Personalised Nutrition through Middlesex University
Nutritional Therapy Practice Diploma (Centre for Nutrition Education and Lifestyle Management accredited by the UK's Nutritional Therapy Education Commission)
Qualified Neuro Linguistic Programming Coach through UK College of Personal Development
Membership of Professional Bodies
British Association of Nutritional Therapists
Complementary and Natural Healthcare Council accredited by the UK's Nutritional Therapy Education Commission)
HOW I OFFER NUTRITIONAL THERAPY
I work with clients across the UK, and around the world, using Skype, FaceTime & Zoom. There is no need to travel, and you can feel comfortable in your own home. It is free to set up and simple to use, so why not give it a try?
I offer sessions in English
LET US EXPLAIN HOW WE CAN SUPPORT YOU
Talk with our assessment team, who can listen to your story and needs, and help you find the right practitioner for you, and book you in for a Free 30 Minute session to meet with one of our therapists.