Denise Maley
Integrative Psychotherapist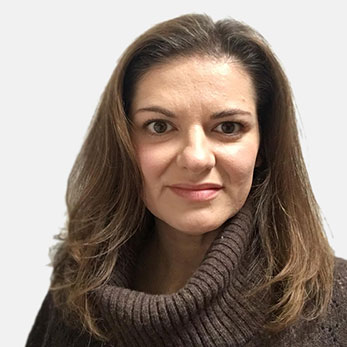 I BELIEVE IN LEARNING TO TRUST THE BODY'S INTUITION AND THAT SYMPTOMS RELATING TO WEIGHT AND FOOD ARE OUTER SYMBOLS OF INNER CONFLICTS
My personal experience of body image and weight issues
From early childhood, I wrestled with my body and weight following my body's response to early puberty and emotional disturbances. I didn't feel 'normal' anymore. My weight fluctuated according to how 'well' I learnt to cope with external life experiences and feelings – symbolised in my eating patterns. Puberty felt like an eviction from my natural home. I took flight from my new womanly body and denied myself dance classes – a creative and emotionally regulating outlet for me at the time.
This self-imposed alienation from my body was the start of a long cycle of entrapment in emotional and stress eating cycles. It was a lonely secret place that no one else knew about. Still, over time my body became a symbol for all to see and the shame of this exposure was a painful extra weight to carry. In my 20's, the cycle became more intense when I also embarked on diets that didn't work for me and sapped my motivation and energy. As a result, I lost purpose and meaning in my life and began to realise that I was grasping externally for what I had lost connection with deep within a long time ago.
I found myself returning to the spiritual grounding I discovered as a young girl and reconnected with the wonder I felt at the night sky, my inner world of dreams symbols and the beauty of life's potential and purpose. I rediscovered my interest in healing and began my psychotherapy and healing practice training alongside personal psychotherapy.
I began a gentle process re-establishing a relationship with my body and its cycles. I became attentive to what it wanted to tell me, show me and to realise just how wild and neglected it had become. I realised that to honour my body, mind and soul, I need to respect its uniqueness and through my own story reveal my personal healing remedy.
Working together
I marry a holistic creative approach to my work in conjunction with an integrative psychotherapy training incorporating Jungian, Psychodynamic and Psychoanalytic approaches. It might be easier to consider my offer to you as sitting underneath a 'transpersonal umbrella'. This means that I believe in the innate wisdom of the psyche (body, mind and soul) to heal itself given the opportunity and return to a state of wholeness.
I offer my clients a broad range of approaches, interweaving awareness of energy medicine tools as appropriate. As such, I can work creatively with dream symbols, guided visualisations, myth, metaphor, archetypal patterns and a holistic awareness of our embodied nature and potential blockages.
In our initial session, I'll get a sense of your story with body and food and your best hopes for therapy. Our work together will identify unhelpful thought patterns and behaviours, underlying fear and judgement and where these may have their roots. As we engage in the work together we'll look towards bringing to your conscious awareness inner conflict, triggers and rituals. I will support you to establish increased awareness, coping strategies and to build greater emotional resilience, self-compassion and internal integrations.
I will put all of my training and experience in service of your healing path, allowing more space and energy for your authentic self to thrive and unite mind body and soul in service to you and your higher purpose in life.
DAYS I'M AVAILABLE AT WEIGHTMATTERS
Here are the days I can see you in person or connect with you remotely
MY FEES
STANDARD SESSION
£110
STANDARD 6-SESSION BLOCK
£590
OFF PEAK
£95
OFF PEAK BLOCK
£510
QUALIFICATIONS & TRAINING
2020 – Starving The Black Material In My Stomach – On The Use Of Dreams In The Healing Process Of Eating Disorders, CPD, Society of Analytical Psychotherapy
2020 – The Hidden Nature Of Sibling Sexual Abuse With Christiane Sanderson, CPD, nscience
2020 – Rewind Technique For Trauma, Dr David Muss
2019 – NAFLD (Non Alcoholic Fatty Liver Disease) Michael Ash, CPD Clinical Education
2018 – Shame Shields – The Armour We Use To Protect Ourselves, CPD
201 – Postgraduate Diploma Transpersonal Couple Psychotherapy
2017 – Shame In Organisations, CPD
2017 – An Evening With Susie Orbach, CPD
2016 – Holy Isle Retreat
2016 – Sacral Abdominal Healing
2015 – Workshop: Neuroscience And Trauma
2015 – Introduction To Energy Psychology – Working With Trauma, CPD
2014 – Making Endings With Children, CPD
2014 – Safeguarding, CPD
2014 – Our Jungian Heritage In The 21st Century, SOPH Annual Conference
2013 – MA & PGDip Psychotherapy amp; Healing Practice
2013 – Jungian Psychology Theory amp; Practice
2013 – Psychoanalytic Theory amp; Practice
2013 – Psychodynamic Theory amp; Practice
2013 – Dreamwork
2013 – Healing amp; Life Stages
2013 – Energy Medicine
2011 – Postgraduate Diploma Level 7 CIPD
1998 – BA French
MEMBERSHIP OF PROFESSIONAL BODIES
Registered Member of the BACP (British Association of Counselling and Psychotherapy)
Associate Member of AICTP (Association of Integrative Coach-Therapist Professionals)
HOW I OFFER PSYCHOTHERAPY
I work with clients across the UK, and around the world, using Skype, FaceTime & Zoom. There is no need to travel, and you can feel comfortable in your own home. It is free to set up and simple to use, so why not give it a try?
I offer sessions in English
LET US EXPLAIN HOW WE CAN SUPPORT YOU
Talk with our assessment team, who can listen to your story and needs, and help you find the right practitioner for you, and book you in for a Free 30 Minute session to meet with one of our therapists.