Fiona Pierce
Nutritional Therapist
Medical Herbalist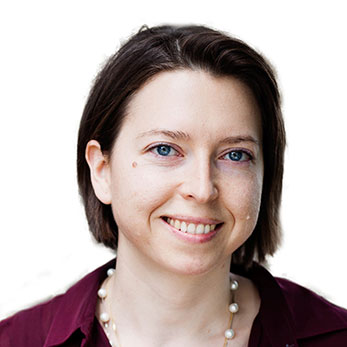 Passion for Nutrition and Wellbeing
My passion for nutrition was sparked at a young age by experiencing how much nutritional advice supported me in dealing with acne, energy levels, weight and mental wellbeing. Working in a local health store I was drawn to learn more about the uses and benefits of herbal medicine and went on to study a BSc hons in Herbal Medicine at university in London. I then went into practice as a medical herbalist and have been for over 13 years, working with people one-to-one to assist in a variety of health conditions and optimizing health including weight management and healthy relationship with food.
Training & Experience
My training in herbal medicine included dietary therapy and wanting to enhance this aspect of support for clients lead me to do further training to become a Registered NutritionaI Therapist. I am a registered Medical Herbalist with The National Institute of Medical Herbalists; the UK's leading professional body of practitioners of herbal medicine (BSc hons, mNIMH) as well as being a registered Nutritionist and Nutritional Therapist with the British Association for Nutrition and Lifestyle Medicine (DipION, mBANT, mCNHC).
With over 13 years experience in practice there is a depth of experience, care and enthusiasm that I bring to working with clients one-to-one on a range of health issues, including optimising energy, hormonal health, digestion, sleep, skin and emotional health.
I work with nutrition and herbal medicine taking into account our personal lifestyle factors and biochemistry to give a bespoke whole person approach to wellbeing and weight management.
Sessions are designed to assist with making authentic and sustainable lifestyle changes, working in conjunction with conventional medicine where needed.
The quality of presence and atmosphere offered to clients in a session is held as vital to provide the best support possible and a practitioner that can be trusted implicitly.
DAYS I'M AVAILABLE AT WEIGHTMATTERS
Here are the days I can see you in person or connect with you remotely
MY FEES
90 min consultation
£150
60 min follow up
£135
40 min follow up
£110
Qualifications & Training
2020 – Dip ION Nutrition and Nutritional Therapy at the Institute for Optimum Nutrition
2019 – Functional Medicine and Blood Chemistry Interpretation with Dr. Bryan Walsh
2018 – Nutritional approaches to the management of eating disorders and eating distress
2017 – Blood Chemistry and Haematology Interpretation
2017 – Nutrient Testing via Institute for Optimum Nutrition
2012 – Physiological Dynamic Evaluation – How, When, Why and What of Clinical Testing
2008 – BSc Hons Herbal Medicine, University of Westminster
Membership of Professional Bodies
British Association for Nutrition and Lifestyle Medicine (mBANT)
National Association of Medical Herbalists (mNIMH)
Complementary and Natural Healthcare Council (rCNHC)
HOW I OFFER Nutritional Therapy
I work with clients across the UK, and around the world, using Skype, FaceTime & Zoom. There is no need to travel, and you can feel comfortable in your own home. It is free to set up and simple to use, so why not give it a try?
I offer sessions in English
LET US EXPLAIN HOW WE CAN SUPPORT YOU
Talk with our assessment team, who can listen to your story and needs, and help you find the right practitioner for you, and book you in for a Free 30 Minute session to meet with one of our therapists.