Francesca Liparoti
Nutritional Therapist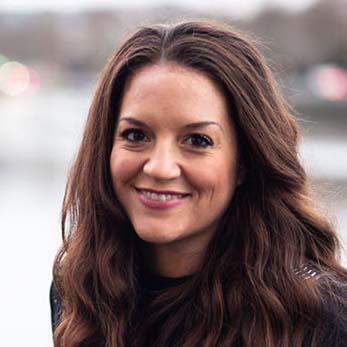 I became interested in the therapeutic power of food back in 2005 after struggling with various symptoms such as IBS, low energy, fatigue, low mood, PMS and frequent headaches. I started to read about the connection between what we eat and how we feel. After a lot of reading and sessions with a Nutritional Therapist I managed to transform my health and wellbeing through gradually changing my nutrition and lifestyle habits. I became so fascinated and passionate about the changes I had experienced that I decided to become a Nutritional Therapist myself. Fast forward to 2013, after 4 years of studying and training, I graduated from the Institute for Optimum and have been in practice ever since.
Prior to becoming a Nutritional Therapist, I had a 13-year career in the world of corporate banking in London's City. I now get to help people transform their health and wellbeing for the better, so they can live more and be more. I continue to invest money and many hours each year in deepening my knowledge of nutrition science and functional medicine and developing my skills as a practitioner, and I absolutely love what I do.
My particular areas of interest and expertise include hormone health, adrenal health and stress management, energy related issues, digestive health and weight management.
My approach is refreshing, down-to-earth and realistic. I take a completely personalised approach with every client to help them get to the root of their issues so that we can start to rebalance their health and improve their wellbeing in the best way possible, and in a way that works for THEM. We are all so unique and what works for one person may not work for another, and this is where 1-2-1 personalised Nutritional Therapy comes in.
I am registered with the British Association for Applied Nutrition & Nutritional Therapy (BANT) where I am bound by their strict code of ethics for clinical practice. I am also a member of the Complementary and Natural Healthcare Council (CNHC), which is the council recommended by the UK Department of Health for complementary and natural healthcare services.
DAYS I'M AVAILABLE AT WEIGHTMATTERS
Here are the days I can see you in person or connect with you remotely
MY FEES
90 min consultation
£180
60 min follow up
£150
40 min follow up
£120
MEMBERSHIP OF PROFESSIONAL BODIES
Registered with the British Association for Applied Nutrition & Nutritional Therapy (BANT)
Member of the Complementary and Natural Healthcare Council (CNHC)
HOW I OFFER PSYCHOTHERAPY
I work with clients across the UK, and around the world, using Skype, FaceTime & Zoom. There is no need to travel, and you can feel comfortable in your own home. It is free to set up and simple to use, so why not give it a try?
I offer sessions in English
LET US EXPLAIN HOW WE CAN SUPPORT YOU
Talk with our assessment team, who can listen to your story and needs, and help you find the right practitioner for you, and book you in for a Free 30 Minute session to meet with one of our therapists.