John Denny
Trainee Transactional Analyst Therapist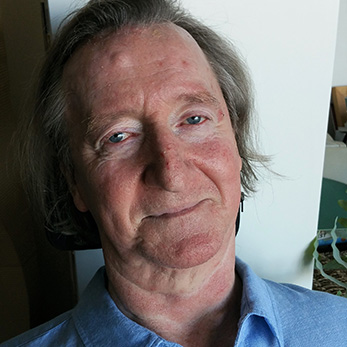 How to fit in? How to belong? How to live with a high degree of self confidence without communicating arrogance?
How to be happy? What does it even mean?
How to achieve and define your goals?
All those questions and more I invite you to explore with me. To be frank I have spent a life time pursuing these questions for myself. I have MS, it impacts and influences every single aspect of my life.
I have a particular interest in distress, trauma and emotional regulation. I aim on working through disappointment and life obstacles focusing on resilience.
After a long career working in human resources and headhunting, concentrating on financial services I am working and currently studying as a psychotherapist (MSc in Transactional Analysis Psychotherapy).
DAYS I'M AVAILABLE AT WEIGHTMATTERS
Here are the days I can see you in person or connect with you remotely
MY FEES
STANDARD SESSION
£60
STANDARD 6-SESSION BLOCK
£330
HOW I OFFER PSYCHOTHERAPY
I work with clients across the UK, and around the world, using Skype, FaceTime & Zoom. There is no need to travel, and you can feel comfortable in your own home. It is free to set up and simple to use, so why not give it a try?
I offer sessions in English
LET US EXPLAIN HOW WE CAN SUPPORT YOU
Talk with our assessment team, who can listen to your story and needs, and help you find the right practitioner for you, and book you in for a Free 30 Minute session to meet with one of our therapists.