Joy Lacy
Person-Centred Counsellor On Placement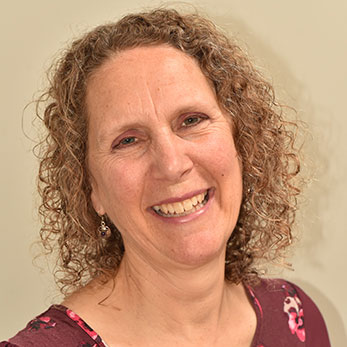 We all have a relationship with food and our body, but it's not always the relationship we want or need. Eating patterns become established with mixed messages about food, exercise, health and lifestyle adding guilt, frustration and confusion to attempts to 'do the right thing'. Eating can feel like hard work instead of enjoyable.
I want to support you in finding a more positive relationship between you and food. We do this together, by looking at beliefs and thoughts you have around food, body and self. We explore the connections between eating and emotions, and how beliefs and expectations around 'how we should be' can get in the way of who we want to be.
I believe you have the resources for change and growth, and I want to support you in finding what you need to make those changes. I offer a safe, empathic and non-judgmental space for you to do this. By expressing what you are feeling, you can identify the patterns of belief and behaviour, and where you may want to make the changes for a different relationship with food. It can be difficult and challenging, but I am here to support you on your journey.
I am a qualified person-centred counsellor with a holistic interest in eating. This includes the social, emotional, cultural, religious and traditional aspects, all of which can play a part with our ideas and relationship with food and eating. I work in private practice with a range of issues, and I also volunteer for a bereavement charity.
DAYS I'M AVAILABLE AT WEIGHTMATTERS
Here are the days I can see you in person or connect with you remotely
MY FEES
STANDARD SESSION
£60
STANDARD 6-SESSION BLOCK
£330
QUALIFICATIONS & TRAINING
Person-centred counsellor, BA (Hons), The Metanoia Institute
MEMBERSHIP OF PROFESSIONAL BODIES
Registered member of BACP
HOW I OFFER PSYCHOTHERAPY
I work with clients across the UK, and around the world, using Skype, FaceTime & Zoom. There is no need to travel, and you can feel comfortable in your own home. It is free to set up and simple to use, so why not give it a try?
I offer sessions in English
LET US EXPLAIN HOW WE CAN SUPPORT YOU
Talk with our assessment team, who can listen to your story and needs, and help you find the right practitioner for you, and book you in for a Free 30 Minute session to meet with one of our therapists.