Luisa Davies
Emotion-Focused Psychotherapist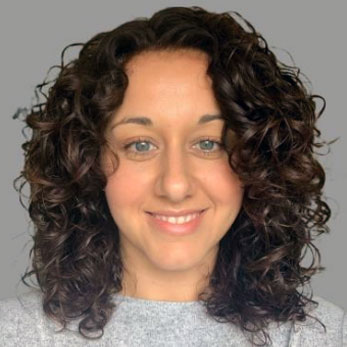 My experience of food and emotions
Being part of a Sicilian family, food was more often than not at the centre of family gatherings. Growing up with a Nonna who shows love through cooking for you and sharing food with you, often feeling shunned if it wasn't accepted, I regularly found myself eating when I didn't need to be or even sometimes when I didn't want to. Mixing emotions with eating is a complicated journey to navigate and so, I am aware of how food can become more than the fuel we need for our physical state of being.
My way of working
I am a qualified psychotherapist experienced in working with many forms of emotional distress. My approach comes from a person-centred and emotion-focussed standpoint, with a keen interest in a holistic approach to therapy. My holistic approach comes from an interest in the link between mental health and physical health. This link brings our awareness to what may be happening on a physical level, as well as mentally, emotionally and spiritually. I like to work with a conscious awareness of the body and welcome what it may be trying to tell us; consciously or subconsciously. With previous experience in the creative industry, I love to hear about your creative interests and encourage you to use these in your therapy journey, if you so wish.
Throughout the day we find ourselves travelling through a range of different emotions for different reasons. Some of these emotions are adaptive, aiding us in our attempts to achieve our goals whilst others are maladaptive, preventing us from doing what we want to do or being who we want to be. Emotion-Focussed Therapy (EFT) helps us refine the skill of emotion regulation; improving awareness of our emotions, helping us to better understand them and ultimately, better understand ourselves. I aim to help you understand your emotions so that you can feel more in control and able to manage and process troublesome and intense feelings. Emotion-Focussed Therapy recognises the importance of emotions and places them front and centre in therapy sessions (Good Therapy 2016).
Through gentle exploration in a warm and safe environment, I offer a space for each person to explore their situation at their own pace, without judgement, recognising each individual's subjective experience.
DAYS I'M AVAILABLE AT WEIGHTMATTERS
Here are the days I can see you in person or connect with you remotely
MY FEES
STANDARD SESSION
£100
STANDARD 6-SESSION BLOCK
£530
OFF PEAK
£85
OFF PEAK BLOCK
£450
QUALIFICATIONS & TRAINING
UWTSD Swansea – 2016-2020
MA Psychotherapeutic Practice: Emotion-Focussed Therapy:
Distinction UWTSD Swansea – 2015-2016
Graduate Certificate in Counselling Skills: Distinction
2018-2020 – The link between mental health and physical health: a critical literature review (Research dissertation)
2019 – Intrusive thoughts and the inner critical voice
2020 – ADHD, Anxiety Disorder and Recovery
2020 – Mind Body and the Vagus Nerve Connection: Vagus Nerve Stimulation with Essential Oils
2020 – Treating Chronic Stress
2021 – Mood and Food: The Connection Part 1
2021 – Depressed or Malnourished: Which are you? Part 2
2021 – Prevent and manage food disorders
2021 – Symptoms and root causes if vagus nerve dysfunction
MEMBERSHIP OF PROFESSIONAL BODIES
HOW I OFFER PSYCHOTHERAPY
I work with clients across the UK, and around the world, using Skype, FaceTime & Zoom. There is no need to travel, and you can feel comfortable in your own home. It is free to set up and simple to use, so why not give it a try?
I offer sessions in English
LET US EXPLAIN HOW WE CAN SUPPORT YOU
Talk with our assessment team, who can listen to your story and needs, and help you find the right practitioner for you, and book you in for a Free 30 Minute session to meet with one of our therapists.