Marian Gittins
Transactional Analyst Psychotherapist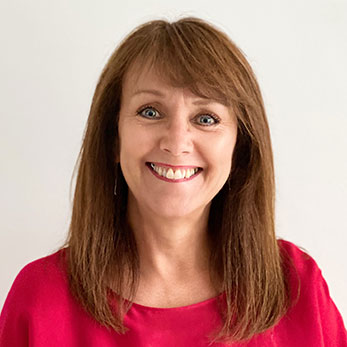 Hello, I am a Humanistic and Integrative Psychotherapist, my main training is Transactional Analysis. This broad approach enables me to help you explore your relationship with food, express your feelings and let go of unhelpful eating patterns.
My Journey
Through my own therapeutic journey over the last twenty years, I have become increasingly aware of how my eating patterns can change at times of emotional stress. I have learned how loss can impact my relationship with food. I have experienced how stress, difficult feelings, and a negative body image, can impact negatively on my relationship with myself, and in my relationships with others.
My therapeutic journey led me to work with a Transactional Analysis Psychotherapist. This approach enabled me to feel safe enough to explore my issues. I learnt how my early life experiences were impacting on how I was being in the world as a grown up. Identifying the theme of unexpressed feelings around loss and how this impacted on my relationship with food and with others was of paramount importance in facilitating change. Much of my personal therapy has been about learning how to identify and express my own authentic feelings and needs. This has enabled me to foster more positive relationships, including my relationship with food. I have become increasingly aware of the importance of self care, and the positive impact this has on my ability to be fully engaged in my life.
I KNOW HOW PAINFUL A BAD RELATIONSHIP WITH FOOD AND BODY IMAGE CAN BE
My training as a psychotherapist
I have been a practicing Psychotherapist for twelve years and I am both professional and passionate about providing a safe, confidential, supportive environment. People are able to explore their issues and feelings, and their painful, unhelpful patterns in their relationship with food. The therapeutic applications of Transactional Analysis focus on providing opportunities for individuals to change repetitive patterns. These patterns, often the result of early childhood decisions, can limit an individual's potential. At the heart of this therapy is the contract for change.
The varied issues that I have worked with in my practice have contributed to and directed my professional development. Setting up a therapy service in a performing arts institution has enabled me to work with clients presenting with disordered eating, eating disorders and body image issues.
I AM PASSIONATE ABOUT OFFERING A SAFE ENVIRONMENT WHERE YOU CAN EXPLORE AND EXPRESS THESE PAINFUL FEELINGS
How I can help
I believe the relationship we develop together will be of primary importance within our work. In a safe, non-judgemental atmosphere, you will be able to explore your difficulties and feelings with me. This can lead to real insight into your troubled relationship with food. In our initial meeting I will be listening to you to understand what it is you would like to gain from coming to see me and what you feel might be keeping you stuck.
We can explore practical ways to help you manage eating and emotions in a more healthy way. We can also incorporate nutritional information and advice for a deeper understanding of the negative impact of certain foods on your body.
My work so far has brought me to the conclusion that we need more than one approach when working with disordered eating. We need to tailor the work for each individual client, looking at the emotional, practical and nutritional approach. This can help you gain a deeper understanding to facilitate positive change for your future.
DAYS I'M AVAILABLE AT WEIGHTMATTERS
Here are the days I can see you in person or connect with you remotely
MY FEES
STANDARD SESSION
£120
STANDARD 6-SESSION BLOCK
£630
OFF PEAK
£105
OFF PEAK BLOCK
£540
QUALIFICATIONS & TRAINING
2020 – Shame And Supervision, CSTD London
2020 – Impact Of Lockdown On Clients And Therapists, The HealthMatters Group
2020 – Shame – How Shame Develops, The HealthMatters Group
2019 – Working With Trauma And Attachment Styles, WeightMatters Training
2019 – Emotional Agility, WeightMatters Training
2019 – Understanding Sexuality And Gender Awareness, New Horizon Counselling
2018 – Exploration Of Anger, South London CPD Group
2018 – Preventing Burn Out, nscience
2018 – Differences Between Bipolar And Borderline Personality Disorders, WeightMatters Training
2018 – Nutrition Training, WeightMatters Training
2018 – Narcissistic Parent, CSTD London
2018 – Anorexia Workshop, Rochelle Craig
2018 – Anger Workshop, Carol Beasley
2018 – Personal And Clinical Challenges In Therapy, Susie Orbach
2017 – Identity 'Can You Tell Me Who I Am?', BACP Conference
2017 – Identifying And Working With Personality Disorders, WeightMatters Training
2016 – Practitioner Skills For Eating Disorders Diploma, National Centre for Eating Disorders
2016 – Running Mindfulness Groups, Stanton Psychological Services
2016 – Safeguarding Young People, Educare
2015 – Teaching Clients Mindfulness Skills, Stanton Psychological Services
2015 – Therapeutic Supervision Course, CSTD London
2014 – Self Harm Seminar, Professor Stephen Briggs, University of East London
2014 – Core Supervision Training, CSTD London
2014 – Safeguarding Vulnerable Young People, Educare/NSCPP
2013 – Trauma And The body, Somatisation And Dissociation – Positive Outcomes for Dissociative Survivors (PODS)
2013 – Food & Psychological Impact, Alchemy
2013 – Understanding Self Harm, Community Counselling Service
2013 – Safeguarding, Bexley Council
2003-2012 – Advanced Training in Transactional Analysis Psychotherapy
2003-2012 – MSc Degree in Transactional Analysis Psychotherapy, Middlesex University
2011 – Professional Excellence workshop, The Berne Institute
2010 – Professional Excellence workshop, The Berne Institute
2007 – Postgraduate Clinical Diploma in Transactional Analysis Counselling
2007 – Diploma in Transactional Analysis Counselling, The Berne Institute
MEMBERSHIP OF PROFESSIONAL BODIES
United Kingdom Council for Psychotherapy (Registered).
British Association of Counselling and Psychotherapy, MBACP (Accred).
British Association of Counselling and Psychotherapy Children & Young People.
British Association of Counselling and Psychotherapy Universities and Colleges.
HOW I OFFER PSYCHOTHERAPY
I work with clients across the UK, and around the world, using Skype, FaceTime & Zoom. There is no need to travel, and you can feel comfortable in your own home. It is free to set up and simple to use, so why not give it a try?
I offer sessions in English
LET US EXPLAIN HOW WE CAN SUPPORT YOU
Talk with our assessment team, who can listen to your story and needs, and help you find the right practitioner for you, and book you in for a Free 30 Minute session to meet with one of our therapists.