Monika Szyngiera
Counselling Psychologist in Training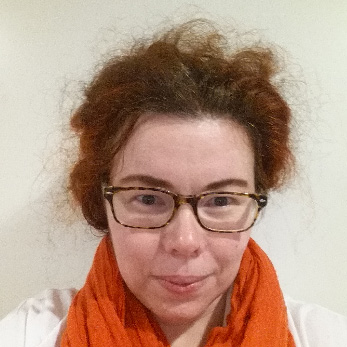 I would like to feel better. I would like to feel different. I would like to change.
Things are not working but I do not know why.
Why my relationships do not work? Why I find it so difficult to go through life?
These and more are themes I hear in my practice. I see psychotherapy as an effective tool for personal development in a long term and in a short term an invaluable help in achieving defined goals and moving through obstacles.
I believe in an integrative and holistic approach to psychotherapy incorporating latest research in neuroscience, evolutionary psychology and biology as well as behavioural economics, in order to find optimal ways to balance mind and body.
I have been working in the health sector for almost 15 years and currently I am completing an MSc in Transactional Analysis Psychotherapy. I am particularly interested in the role of effective emotional regulation in autistic spectrum disorder and eating disorders. I have been working with nutritionists and neurologists on a regular basis and in my practice I incorporate my experience and knowledge of these fields.
Eating disorders is something I have a significant personal experience with. I grew up in a post-communist country undergoing profound changes and turmoil. Controlling my food intake and obsessive exercising were one of the few ways I knew how to make myself feel in control. I was extremely fortunate I was able to deal with my problems without really understanding the nature of them. However, it took me years of trial and error. Now, my personal experience and my professional training and knowledge help me in my work with others experiencing similar problems.
MY FEES
STANDARD SESSION
£60
STANDARD 6-SESSION BLOCK
£330
HOW I OFFER PSYCHOTHERAPY
I work with clients across the UK, and around the world, using Skype, FaceTime & Zoom. There is no need to travel, and you can feel comfortable in your own home. It is free to set up and simple to use, so why not give it a try?
I offer sessions in English
LET US EXPLAIN HOW WE CAN SUPPORT YOU
Talk with our assessment team, who can listen to your story and needs, and help you find the right practitioner for you, and book you in for a Free 30 Minute session to meet with one of our therapists.