Nick Leake
Integrative Psychotherapist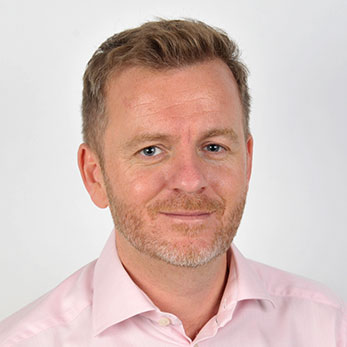 Food is like a language that you cannot always understand; a way of pushing down difficult feelings, blocking out unwanted thoughts and finding one's place in complex relationships.
Hunger, feeding and fullness are at the heart of our earliest communications in childhood and can remain a powerful, and sometimes painful and confusing, form of expression as we grow.
HOW THERAPY CAN HELP
Therapy can be a lot like an act of translation; a process of finding new words, gestures and rituals to understand and replace old habits and behaviours, helping you to identify your needs more clearly, and respond to them healthily and with compassion.
My approach to working therapeutically with disordered eating keeps your relationship with food as its focus. It does not dismiss your eating behaviours as side-effects of unconscious conflict or emotional pain. Instead, I want to tune in to what the food says to you, what thoughts and feelings it evokes, and how you respond to what it communicates.
WORKING WITH THE BODY, NOT AGAINST IT
I am sensitive to how bewildering and even frightening it can be to think about being in a body and to put your trust in its messages and impulses.
My journey with my own body has been a story of filling in what often seemed like a blank, having spent much of my life believing that my head and its intellect were all that mattered. By acknowledging my own disregard and neglect of what was going on for me from the neck down, I became aware of the body's deep capacity to hold shame, and am passionate about addressing this in the way that I work.
Through my training and experience as a therapist, I am able to understand the body as a resource rather than a problem or a defect, and to introduce you to its unique potential to help you self-soothe, re-energise and feel more secure in your self as a whole.
DAYS I'M AVAILABLE AT WEIGHTMATTERS
Here are the days I can see you in person or connect with you remotely
MY FEES
STANDARD SESSION
£130
STANDARD 6-SESSION BLOCK
£680
OFF PEAK
£115
OFF PEAK BLOCK
£600
QUALIFICATIONS & TRAINING
2020 – Working With Goals In Psychotherapy And Counselling, nscience
2020 – The Inflammatory Response: Understanding Inflammation And The Immune System In States Of Mind, Confer
2020 – On Loneliness: Therapeutic Growth And The Capacity Of Solitude, nscience
2019 – Being Present With Suffering, Confer
2019 – Working With Gender Diversity, Confer
2019 – The Rewind Technique: The Fast Phobia And Trauma Cure, Human Givens College
2018 – The Psychophysiology Of PTSD & Trauma, nscience
2018 – The Missing Link: Working With The Traumatised Body, nscience
2018 – Insecure Attachment & Unexplained Illness, Confer
2018 – Deconstructing Weight Loss, WeightMatters Training Academy
2018 – Dangerous Desires, Inanimate Containers: Understanding The Psychodynamics Of Substance Abuse, nscience
2018 – Postnatal Anxiety & Depression, nscience
2018 – Beyond The Label: Borderline Personality And Bipolar Disorder, WeightMatters Training Academy
2017 – New Approaches To Working With Bodies Today, nscience
2017 – The Gut-Brain Axis And The Hungry Brain, WeightMatters Training Academy
2017 – Obesity Management And Food Addiction, WeightMatters Training Academy
2017 – Listening To Transmissions Between Generations: Working With Intergenerational Secrets, Wounds And Strengths, Confer
2016 – Integrating Psychiatric Diagnosis And The Treatment of Eating Disorders
2016 – Working With Anorexia And Restrictive Under-Eating, WeightMatters Training Academy
2016 – Advanced Diploma in Integrative Psychotherapy, Regent's University, London
2015 – Working With Binge Eating And Food Addiction, WeightMatters Training Academy
2015 – Essential Nutrition, WeightMatters Training Academy
2015 – Working With Eating Behaviours – WeightMatters Training Academy
2014 – Food Diary Analysis, WeightMatters Training Academy
2014 – Postgraduate Diploma in Psychotherapy And Counselling, Regent's University, London
2012 – Foundation In Psychotherapy And Counselling, Regent's University, London
MEMBERSHIP OF PROFESSIONAL BODIES
United Kingdom Council for Psychotherapy (Accredited)
HOW I OFFER PSYCHOTHERAPY
I work with clients across the UK, and around the world, using Skype, FaceTime & Zoom. There is no need to travel, and you can feel comfortable in your own home. It is free to set up and simple to use, so why not give it a try?
I offer sessions in English
I can offer face-to-face sessions at two locations:
VICTORIA LOCATION
4th Floor, 152 Buckingham Palace Road
London, SW1W 9TR
LET US EXPLAIN HOW WE CAN SUPPORT YOU
Talk with our assessment team, who can listen to your story and needs, and help you find the right practitioner for you, and book you in for a Free 30 Minute session to meet with one of our therapists.