Sing Yee Wong
Counselling Psychologist in Training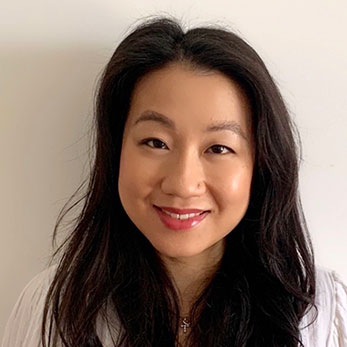 My focus is on fostering a healthy relationship with food and body. I would like to support you in exploring the role food currently has in your life and how we can work together in nurturing a healthier relationship with it.
MY APPROACH TO THERAPY
I believe that each therapeutic relationship is unique and deserves its own space and understanding. This means that as a therapist, I will ask about your experiences, beliefs, emotions, and perspectives before we collaboratively explore the modality which would work best for you. As a Counselling Psychologist in training, I am trained in a variety of psychological approaches, including existential therapy and cognitive behavioural therapies, allowing me to work in an integrative way while fully grounding my practice within scientific evidence.
HOW WE WILL WORK TOGETHER
I would like to explore your present lived experiences, whilst taking into account your past encounters, in order to understand your motivations for seeking help. I believe it is important to fully understand the difficulties and distress that may arise within you. My aim is to help you address and survive the difficulties within your present context in a mindful and contained way.
I understand that therapy itself can be a daunting experience and would like to support you on this journey by providing a safe, empathetic and compassionate space. I hope that you will gain new insight and perspectives which will allow us to progress at a pace that best suits you. I also strive to focus on the process within each therapy session, and to acknowledge that at times, therapy can be experienced as challenging. However, through these challenges, I believe change and growth can happen and the therapeutic process will hopefully create a positive impact within you.
MY EXPERIENCES
I have personal lived experiences around how our complex relationship with food and body image can cause difficulties within ourselves and this affects how we interact with the world around us. I have developed both a personal and professional understanding, allowing me to explore all relevant contextual, relational and subjective experiences within your current situation. My experiences and my journey with food has allowed me to now understand how food can play a vital role in our lives, and how changing our relationship with it can have a lasting positive impact on our wellbeing.
A BIT MORE ABOUT ME
Coming from a South-East Asian cultural background, I understand first-hand the importance of acknowledging the impact of different socio-cultural and socio-economic backgrounds. This has truly cemented my practice in working from a more humanistic and relational view. In my practice, I have worked with clients presenting with various psychological difficulties such as OCD, trauma, anxiety, depression, bereavement, low self-esteem, suicide ideations and eating issues.
DAYS I'M AVAILABLE AT WEIGHTMATTERS
Here are the days I can see you in person or connect with you remotely
MY FEES
STANDARD SESSION
£90
STANDARD 6-SESSION BLOCK
£470
Off peak
£75
Off Peak BLOCK
£390
QUALIFICATIONS & TRAINING
2019-Present – Doctorate in Counselling Psychology (Final Year), Regent's University London
2018 – MSc in Health Psychology, University College London (UCL)
2017- MSc in Psychology, Regent's University London
2009 – Bachelor of Arts – Double Majors in Psychology and Criminology, University of Melbourne, Australia
Applied Suicide Intervention Skills And Training (ASIST)
Mind Tower Hamlets Bereavement Training
MEMBERSHIP OF PROFESSIONAL BODIES
Graduate Member of the British Psychological Society (BPS)
Member of BPS Division of Counselling Psychology
HOW I OFFER PSYCHOTHERAPY
I work with clients across the UK, and around the world, using Skype, FaceTime & Zoom. There is no need to travel, and you can feel comfortable in your own home. It is free to set up and simple to use, so why not give it a try?
I offer sessions in English
LET US EXPLAIN HOW WE CAN SUPPORT YOU
Talk with our assessment team, who can listen to your story and needs, and help you find the right practitioner for you, and book you in for a Free 30 Minute session to meet with one of our therapists.