Group Therapy
Share, reflect and learn in a supported group environment
Group Therapy
Is Group Therapy For Me?
If you are thinking about having therapy, and working individually with a therapist feels daunting, group therapy may be for you. Working together in a group, you can explore many types of issues and concerns, often learning from others' experiences as you listen and observe, and making sense of your own problems at the same time. Group therapy is created as a safe place for you to belong and share things, to be heard and seen by others. Some people attending 1-2-1 therapy may also benefit from joining group therapy, as the group provides an opportunity to experience relationships in a new way.
What is Group Therapy Like?
Joining a group of strangers can sound overwhelming, but many people say how rewarding they found a group experience to be. The group can act as a support network where you and other members can help each other come up with ideas for dealing with difficult situations. Regularly listening and talking to others can help you put your own problems into perspective. You may feel as if you are the only one struggling, but being in a group helps you see how others may be experiencing similar issues, and it can be a relief to know you are not alone. By seeing how others deal with problems and make positive changes, you can find a whole new range of ways to face your own concerns.
Group Therapy at WeightMatters
Group therapy at WeightMatters involves a trained therapist facilitating a group of up to 6 people, with a minimum of 3 people for the group to go ahead. Group therapy sessions are led by a therapist with specialized training, who teaches group members proven strategies for managing specific problems. That guidance can help you make the most of your group therapy experience. Our groups are designed to tackle a specific issue relating to disordered eating in its many forms, but other issues such as anger, loneliness and low self-esteem may arise from this.
New Exciting Group Courses For 2019
Coming Soon!
What are the Benefits of Overeating Group Therapy?
We have designed this group therapy for overeaters to allow you to experience how others' stories impact you, and for you to notice how your story impacts others. Learning what to do with our experience, our thoughts and our feelings in these situations allows us to build new healthier ways to navigate life. This in turn provides you with alternative ways to be and cope with your feelings and relationships. This can have a positive affect on reducing your overeating behaviours.
Who leads the Binge Eating Group Therapy?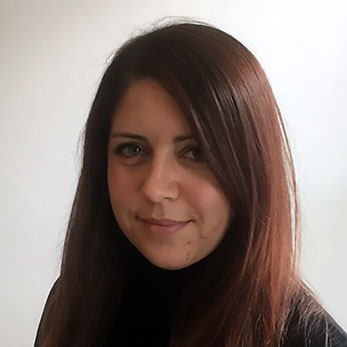 Sarah Dosanjh
Sarah is a Psychotherapeutic Counsellor and a Transactional Analyst Therapist, and she draws on different, but complementary, theories and techniques, to best tailor the therapy she offers.
Sarah decided to train as a psychotherapist after her own recovery from compulsive overeating, which was made possible through group support. She is passionate about helping people to release themselves from self defeating patterns and believes group therapy can be a powerful catalyst for these changes.
Together, in a safe and non-judgemental space, you can explore your relationship with food and eating, and begin to understand how it intersects with and responds to other relationships in your life, from earliest childhood to the here and now
Book Your Place Now
This 8-week course is only £240 and is facilitated by Sarah Dosanjh. We request that you make a commitment for the whole 8-week course, and full payment is required to reserve your place. Places are limited, so do not delay in booking your space.
Due to the expected high demand for this course, we have a 1-week cancellation policy on the whole course. You are paying for all 8-weeks of the course, and if you miss a week for any reason, you will not receive a refund for the missed week/s.
You can book and pay now by clicking on the PayPal button below, where you can pay by debit or credit card as well as PayPal.
Please fill out the box below if you have any questions about the course.