Roger Hoyte
Systemic & Integrative Psychotherapist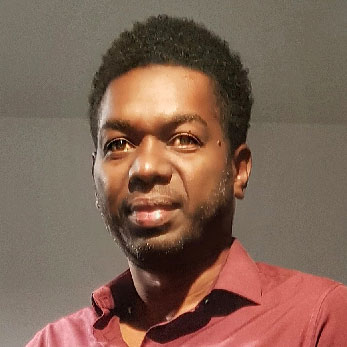 Hi, I am a psychotherapist with over ten years experience of supporting people with various eating and weight related difficulties. I am passionate about helping people to overcome these difficulties and helping them to develop a more positive relationship with food and body image.
About me
My interest to become a therapist grew out of a desire to help and support others. My relationship with helping others started from a young age as a teenager and later developed into a career. I made the decision to specialize in eating related difficulties due to my own struggles with food but also from seeing the struggles of others, with their eating and weight related difficulties.
How I work
During the process of therapy, we will explore the underlying emotions that may be impacting on your eating patterns and work collaboratively with you to develop your emotional resilience around food and body image. You are empowered and supported to make positive changes to your eating patterns and to develop a more positive approach to your body image. We will also explore how external factors such as relationships, family dynamics, social media and the pressures in society impact on your eating patterns and identity.
Where appropriate your partner and/or family members may be included on your journey. The decision to include a partner or family member is always decided collaboratively with you and would only happen with your agreement and consent. Partners and family members can be part of the solution and the therapeutic process can empower them with the skills to offer positive, nurturing support.
I provide a safe, non-judgmental therapeutic space for you to talk about your eating and weight related difficulties and we will explore these difficulties at a pace that is comfortable for you. Research shows that a good working relationship between the therapist and the client is one of the key elements in helping the therapeutic process to be successful. I therefore endeavour to build a good working relationship with all my clients to ensure that they are comfortable within the therapeutic process. At the end of our journey together the aim is for you to have a healthier lifestyle and happier life.
Make that first brave step and get in touch, you can be one of the many people who have benefited from having therapeutic support.
DAYS I'M AVAILABLE AT WEIGHTMATTERS
Here are the days I can see you in person or connect with you remotely
MY FEES
STANDARD SESSION
£110
STANDARD 6-SESSION BLOCK
£590
OFF PEAK
£95
OFF PEAK BLOCK
£510
QUALIFICATIONS & TRAINING
2014 : MA – Systemic Psychotherapy : Tavistock and Portman NHS Foundation Trust
2012 : Post Graduate Diploma – Applied Systemic Theory : Tavistock and Portman NHS Foundation Trust
2008 : MSc – Child, Adolescent and Family Mental Health : London Metropolitan University
2006 : BSc – Psychology : University of London
2018 : Non Vionent Resistance (Therapeutic Intervention) – Partnership Project
2017 : National Eating Disorder Training Programme – Maudsley
2017 : NarrativeTherapy – West London NHS Trust
2014 : Creative multi-positional therapy – Anna Freud Centre
MEMBERSHIP OF PROFESSIONAL BODIES
Registered and accredited by UKCP (UK Council for Psychotherapy)
Member of AFT (Association of Family Therapy)
HOW I OFFER PSYCHOTHERAPY
I work with clients across the UK, and around the world, using Skype, FaceTime & Zoom. There is no need to travel, and you can feel comfortable in your own home. It is free to set up and simple to use, so why not give it a try?
I offer sessions in English