Susan Kaur
Integrative Pychotherapist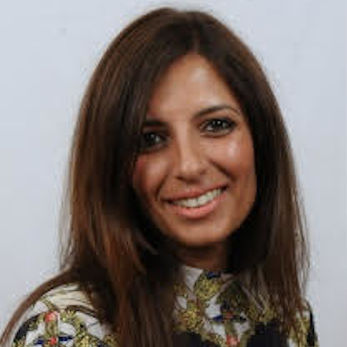 Being an empath allows me to put myself in my client's shoes and see the world from their heart and mind. The relationship between me and my client is the most fundamental, as I believe if therapeutic alliance is not present, it will be difficult for clients to engage within therapy.
MY OWN EXPERIENCE WITH FOOD
After battling with binge and purging behaviours which was the cause of years of being bullied, rejected and pleasing others, I felt like I had no identity or purpose and was feeling extremely lost in all aspects of my life.
What helped me through this difficult time was changing my whole life and it began with therapy, which led to doing regular exercise and eating a better diet.
I was eating foods I wanted to eat instead of foods everyone else liked. Therapy helped me change my relationship with food and to stop using the eating disorder as what I thought at time was my coping strategy.
HOW I WORK
The therapy I use to firstly build a trusting and safe environment is the person-centred approach.
CBT can help explore your relationship with food by me giving you alternative coping strategies and psychoeducation to help change your behaviour.
I will challenge you and explore early childhood memories or traumas by implementing psychodynamic techniques.
I use art therapy alongside talking therapy with creative exploration through paint, chalk, crayons and sometimes sculpture. I feel it can be particularly effective for clients who have difficulties verbally expressing themselves.
DAYS I'M AVAILABLE AT WEIGHTMATTERS
Here are the days I can see you in person or connect with you remotely
MY FEES
STANDARD SESSION
£100
STANDARD 6-SESSION BLOCK
£530
OFF PEAK
£85
OFF PEAK BLOCK
£450
QUALIFICATIONS & TRAINING
Diploma in Integrative Therapeutic Counselling, MSc accredited Keele University (2010 – 2012)
Certifcate in Counselling in Psychology MSc accredited Keele University 2010-2011
Certificate for Counselling in sexual abuse/domestic violence, Survive Training (2011 – 2012)
Certificate in Therapeutic Treasure Box- Theory and creative techniques for facilitating resilience and affect regulation in children with developmental trauma
Certificate in Dissociative disorder
MEMBERSHIP OF PROFESSIONAL BODIES
Registered member of the BACP (MBACP)
BACP – The British Association for Counselling and Psychotherapy
HOW I OFFER PSYCHOTHERAPY
I work with clients across the UK, and around the world, using Skype, FaceTime & Zoom. There is no need to travel, and you can feel comfortable in your own home. It is free to set up and simple to use, so why not give it a try?
I offer sessions in English