Working with Bulimia & Purging Behaviour
Training for counsellors, psychotherapists, psychologists, doctors, psychiatrists and coaches
14th May 2016, 10am to 4pm
Cost = £90 Early Bird Offer Expired
Bulimia is a chaotic presentation that keeps clients entrenched in a binge-purge cycle that can be all-consuming. The rules, routines and emotional regulation of bulimia become a habit that feels safe, with fear of weight gain a nemesis for change. Over time, the purging behaviour will have a cascade of affects on the mind and body, leading to poor health and increasing isolation.
This workshop will provide you with essential psycho-education and nutritional interventions to support your clients in rebalancing their physiology and reducing symptoms. We will explore the messages that are often being expressed through the binge-purge cycle, the faulty thinking that keeps clients stuck and how primary feelings are avoided. Case study and experiential work will give space for integration of theory into practice. Throughout, the unconscious process of the client's food world, and relational dynamics with their therapist, will be considered.
Workshop Schedule
10:00 Introduction
What do you want to get from this training?
10:30 What is bulimia and purging behaviour?
We will explore the various presentations of purging calories in bulimia; vomiting, laxative abuse and compulsive exercise
11:15 The physiological affects of bulimia
In this session we will examine the physiological effects that purging behaviour can have on your cravings, health, and metabolism
Understanding how the 'cycle of bulimia' maintains the condition
12:15 Case study
Exploring a bulimia food diary, what patterns do you see?
What is being communicated in the client's food world?
What interventions for bulimia can you come up with?
13:00 Lunch
14:00 Nutritional and behavioural interventions for bulimia
We will work through various nutritional and behavioural interventions to support your client in reducing their symptoms, and feeling calmer and more settled around food
Learn how to break the connection between bingeing and purging
What is the impact of this on the therapeutic relationship?
15:15 Integrating into practice
Experiential work, exploring how you can deliver and integrate these new interventions into practice
15:40 Summary and feedback
16:00 Close
I want to attend the Working with Bulimia & Purging Behaviour – How can I book my place?
BOOK SECURELY ONLINE
Only £90
Early Bird Offer Expired
BOOK OVER THE PHONE
Only £90
Early Bird Offer Expired

*Applies only to training taking place on 14th May 2016.
Understanding how food restriction, binge eating and purging affects the mind will totally change the way I work with my patients. I will have more empathy and understanding for sure.
Jo, Doctor
As a psychotherapist I believe that the involvement of another person in helping overcome cycles of eating is a powerful tool, and I have particularly enjoyed the specialised WeightMatters ethos and training around understanding the client's world through relational processes, both conscious and unconscious.
Sophie, Psychotherapist
Book early and save money on our Training & CPD

Why book early?
This year, we at WeightMatters celebrate our 10th year in practice providing psychological and nutritional support for people with eating disorders and psychological issues around food and weight.
As part of our celebration and our commitment to excellence we have launched our Continuous Professional Development (CPD) training programme for trainee, qualified and experienced counsellors and psychotherapists, dieticians and nutritional therapists, doctors and bodyworkers, who want to learn more about working in their practice with eating and eating issues.
You can save £15 when you book 1 month in advance of any 1-day training, and £25 off our 2-day training
How does the early-bird promotion work?
Browse the variety of Training and CPD on offer, and simply choose the Early-Bird option in the PayPal booking section on each training page
What others say about our CPD
This invigorating training provided me with interventions and practical ideas that really
enhanced my practice with this client-group
Nick, Psychotherapist
So celebrate our 10th anniversary with us and take advantage of our Early-Bird promotion on our Training & CPD!
Your course facilitator
Deborah Fields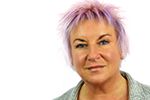 Deborah is an experienced counsellor and eating and behavioural therapist, providing clients with a contained space in which to be both heard and challenged, which enables growth. Deborah offers a holistic package which includes therapeutic, nutritional and exercise experience. Building on Deborah's background in the performing arts, she has extensive knowledge of presenting, teaching and working with people in a variety of contexts and especially in groups and workshops. In addition, she teaches dance and is passionate about her work with young people.
Columnist and TV presenter Emma Woolf recently described Deborah at a WeightMatters event:
"Deborah has such a beautiful way of expressing what we all feel; it's very powerful. And she's a mesmeric public speaker – in her physical presence and your passion/intellect/connection".
Deborah describes her own approach as one which is motivational and mindful, building from her personal growth and experience.
Our Training is held at
The WeightMatters Practice, 21 Wigmore Street, London W1U 1PJ7