Samantha Scholtz
Consultant Psychiatrist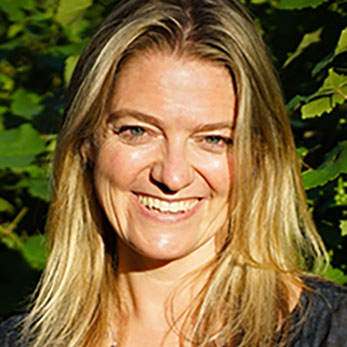 I am a consultant psychiatrist and I specialise in the management of long term conditions, including obesity and related disorders, as well as the preparation of patients for bariatric surgery. I am also a general psychiatrist and see patients with mood and anxiety disorders, bipolar affective disorder, trauma-related conditions, bereavement and chronic physical health conditions. My NHS practice is based at the Imperial Weight Centre, St Mary's Hospital, where I have worked for the past 15 years, as part of a multi-disciplinary team, providing psychiatric care for people on weight management treatment pathways. I graduated from Stellenbosch University and completed my higher specialist training at St. George's University of London, where I also worked for 3 years sin a national eating disorders unit. I have worked at West London NHS trust for the past 10 years, and for the last five years I also held a corporate role of research and development director at West London NHS Trust. I hold a PhD from Imperial College London, funded by the Welcome Trust Charity and examined appetite and food reward changes in patients who have undergone bariatric surgery using functional magnetic resonance imaging. I enjoy research and continue to publish, in the area of psychological management of people living with obesity and related conditions, recently with a focus on the lived experience thereof. I present at national and international conferences on my area of expertise.
My approach to clinical practice is integrated care, and I work on the premise that we better address problems in our lives if we understand the mechanism contributing to these, both physiological and psychological and the interaction of these. I value working in a multi-disciplinary team, which is how I have always worked as a psychiatrist, and I believe that when it comes to supporting a patient managing their own long term conditions, a team approach affords the patient the skills and expertise needed to support recovery better than any individual clinician, however good that clinician may be. I use pharmacological and non-pharmacological approaches in my practice and work with patients to support their preferred treatment options, presenting them with the best evidence available to inform that choice. I am also trained in various psychotherapeutic approaches and I use a cognitive behavioural or cognitive analytical approach.
DAYS I'M AVAILABLE AT WEIGHTMATTERS
Here are the days I can see you in person or connect with you remotely
MY FEES
90 min consultation
£400
60 min follow up
£350
40 min follow up
£280
HOW I OFFER psychiatry
I work with clients across the UK, and around the world, using Skype, FaceTime & Zoom. There is no need to travel, and you can feel comfortable in your own home. It is free to set up and simple to use, so why not give it a try?
I offer sessions in English
LET US EXPLAIN HOW WE CAN SUPPORT YOU
Book a call with our friendly assessment team, who can listen to your story, help you find the right practitioner, and book you in for a discovery session to meet with one of our therapists.
We value being clear and open about our prices, so please check Our Fees before booking a call.