WeightMatters
UK's Leading
Therapy Centre For
Weight, Food, Eating
& Health Issues
Book a free assessment call
Here are some of the most popular reasons why people get in touch with us
Tell us what is going on for you, and let us explain how we can help
HELP WITH YOUR MIND, BODY & EMOTIONS
Learn skills to manage eating & emotions in a healthier way
Work deeper to change old patterns around weight and eating
COUNSELLING & PSYCHOTHERAPY
MENTAL HEALTH & PHYSICAL WELLBEING
Learn about your medical needs with a psychiatric assessment
Understand how medication may help you cope better in life
PSYCHIATRY
Nutrition and lifestyle management to help you achieve a healthy mind and body
Health, diet & lifestyle coaching for lasting wellness
Eat the right balance of food to achieve a healthy weight
Dietician
Book a call with our friendly assessment team
Here Are Some Of Our Latest Blogs
We have created some interesting blogs around weight, food, eating and health
WeightMatters has a sister website called EmotionMatters that deals with all aspects of mental health treatment for conditions like anxiety, depression, work stress and relationship problems.
Click through to discover how we can deal with all aspects of your mental health that may be connected with your issues around weight, food, eating and your body.
Quality, Safety, Standards and Trust
We believe in providing you with professional help, care and support.
Our team have high ethical standards, and we invest in training and development.
We are proud of the exceptional quality of service we deliver.
We are registered with one or more of the associations below.
Let us help you feel well.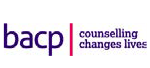 Let Us Explain How We Can Help You
Talk with our assessment team, so we can support you in making positive change
CENTRAL
21 Wigmore Street
London W1U 1PJ
Oxford Circus
Bond Street
City
3 Lombard Court
London EC3V 9BJ
Monument
Bank
Private Counselling Services in London
Our private counselling centre is a safe space where you can discuss problems and life issues in a supportive and confidential environment.
With private counselling you can learn skills to manage relationships and emotions in a healthier way.
Our psychotherapists will help you unpack your story, so you can work deeper to change patterns that are limiting your life.
We take pride in the ongoing development of our team, and offer in-house training and supervision. Together we believe we are one of the best holistic teams of therapists in London.