Recruitment
Working together, as a team,

supporting each other
Join Our Counselling & Psychotherapy Team
We have career opportunities for Counsellors and Psychotherapists at The WeightMatters and EmotionMatters Practice in Central London.
WeightMatters specialises in the treatment of weight, food, eating and body issues. An interest in working in this field is essential, and any relevant additional training, especially in nutrition, is desirable.
EmotionMatters offers general psychotherapy and counselling services to clients with a wide array of presenting issues, from a frame of mind and body wellness.
Our multi-disciplinary team includes a GP, Psychiatrist, Dietitians and a Nutritional Therapist, and we provide in-house monthly individual clinical supervision.
Ongoing training and CPD, peer supervision and social events are provided throughout the year, and therapists are asked to be actively involved in their ongoing development and connection with the WeightMatters and EmotionMatters Team.
All applicants should either hold full UKCP membership, the status of BACP Accredited member, or a similar level of membership with a relevant accrediting body. We are seeking candidates with at least 2 years' experience after qualifying as Psychotherapists. Qualified Psychotherapeutic Counsellors will be considered with 5 years' experience post-accreditation.
The way we manage therapy in a modern digital world is changing, so we are specifically looking for therapists who are confident working with digital technology, so they can manage notes and calendars through digital cloud systems, and who feel confident working with clients through the secure remote platform Zoom, in addition to traditional face-2-face work.
Below you will find details of our pay rates, and upcoming interview process with dates and times.
Please submit your CV and covering letter via the form at the bottom of this page. Check for the upload confirmation message once you have pressed 'SEND.'
[belowintroctas]
Training & Development
We run regular in-house training for our therapists, so you can expand your knowledge, challenge your thinking and discover new ways of supporting clients.
EmotionMatters training is designed to stimulate and challenge you as a therapist, building on our ethos that we are always growing, learning and developing our skills in psychotherapy.
WeightMatters training will support you in working with weight, food, eating and body presentations. We also run nutrition courses for our therapists, so you can learn some specific interventions that will help your work with clients.
Our training days are also a great opportunity for the whole WeightMatters team to get together, have some laughs, and feel connected to each other.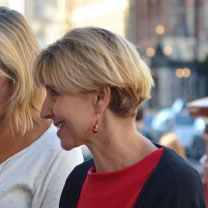 Sue Camp
Nutritional Therapist
"As a Nutritional Therapist working with clients to improve their health, lower stress, improve mood and find a healthy weight, it is a privilege to be part of the team at EmotionMatters and WeightMatters.
The integrated approach offered, utilising psychotherapy and nutritional therapy together to achieve healing and optimal health, is powerful. It provides expertise in related, but separate, areas providing for our clients clearer insight and a multi-pronged path to resolution.
It is a professional and empathetic team which James leads from the front with over 25 years of valuable experience in the industry. The support provided by the admin & accounts teams is efficient and competent, allowing me to focus on the work I do with nutrition.
I appreciate the attention that James pays to involving us all in not only growing the business, but also the importance of our own personal and professional growth. CPD events are provided in house and external events have also been supported.
And last, but not least, the staff parties are a blast!"
Rate of pay
This is determined by your training and experience post-qualification as a psychotherapist.
Standard Session Rates
£34-£40
2019 Interview process
We have developed a recruitment and interview process over two rounds:
Round 1
Initial 20-minute interviews will be offered to shortlisted candidates on Zoom between 18th March and 24th March 2019.
Round 2 
45-minute second round in-person interviews will commence week beginning 25th March.
Initial Training Day
Successful candidates will be asked to attend an initial training day on Saturday 30th March between 10am and 4pm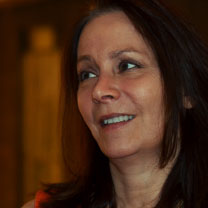 Sophie Demuth
Psychotherapist
Working at EmotionMatters and WeightMatters has been an amazing opportunity for me to practice with a diverse team of professionals; psychotherapists from different modalities, a nutritional therapist, a dietician, a psychiatrist and other highly skilled healthcare professionals.
I have attended invaluable training, both nutritional and psychotherapeutic, which has given me confidence and expertise to work with general mental health presentations, weight issues and eating disorders.
WeightMatters has a great team spirit, with imaginative and comfortable premises in the hub of London. I feel very connected here, to my clients, my team and the milieu I work in. I also appreciate and value the input into my own personal development, provided by free monthly supervision and stimulating peer discussions.