OUR FEES
EXPLORE OUR SERVICES & FEES
INVESTING IN YOUR HEALTH
We have an amazing team of practitioners who work closely together to support our clients in improving their health and wellbeing.
We have a range of services available at different fees, to support you in developing a healthier relationship with weight, food, eating and your body.
The services you require, the number of sessions you need, and the duration of your treatment, depends on your presenting circumstances and the changes you would like to make.
We pride ourselves in providing ongoing training, development and supervision for all our practitioners, so we can provide you with high quality treatment, care and support.
Please book a free assessment call with our friendly and experienced Client Support team, who will answer any questions you have about how our services can support you.
We value being transparent with our clients around the cost of our services.
As you invest in your health, let us help you feel better.
We shot this video at one of our recent team training days.
It shares the values we hold as an organisation that shape the relationships we have with each other, and with our clients.
Feel Well
We listen with compassion to your struggle with weight, eating and your health.
Arrange a call with our friendly assessment team, and let us explain how our services can support you.
We value being clear and open about our prices, so please check Our Fees before booking a call.
OUR FEES
Below you will find the different services we offer, and the range of prices available for each.
Simply click on the + sign to discover the prices for our services, and the practitioners available.
By clicking on the image of your preferred practitioner, you will be taken to their bio page, where you can read more about their experience and areas of speciality.
SCHEDULE A CALL
Let us support you in improving your physical and mental health.
Schedule a call with our friendly and experienced assessment team by using the booking calendar below.
We value being clear and open about our prices, so please check Our Fees before booking a call.
WHAT OUR CLIENTS SAY
Managing the data, privacy and confidentiality of our clients and practitioners is important to us.
Here are some real testimonials from clients, with names and identifying information removed.
Results may vary for different clients we see. We hope this gives you a sense of who we are as a team, and organisation.
When my husband died my world fell apart, so I turned to grief counselling. I am extremely lucky to have had Hillary as my counsellor. She was professional, kind, knowledgeable, supportive and a skilled listener. I felt safe and comfortable talking about my feelings with her. Hilary's support, encouragement and guidance is seeing me through all the many challenges I am experiencing. I cannot thank her enough.
I have worked with HealthMatters and James for a number of years on weight loss and weight management and emotional agility. I've found the help most useful and it's most certainly improved my life and wellbeing.
I was very happy with HealthMatters. They were quick and reliable and they matched me with an incredible therapist that has helped me process things that have been on my mind for ages. Due to my financial situation I would not have been able to afford any other service. HealthMatters was forthcoming and understanding when it came to my situation and provided me with an amazing trainee therapist.
Excellent service, had 13 sessions with Cleo. Very good listener, chatty, witty, informative, always punctual, couldn't have wished for better.
I came to WeightMatters in search of peace of mind. I have been consumed for years by my weight, the scales and being trapped in an endless cycle of either eating nothing or eating everything. I was paired with Sabine for seven weeks and she was truly exceptional. For the first time, I felt properly listened to and properly understood. Sabine is an excellent listener and she gives you the time and space to really work through feelings. For me, a lot of painful memories that had been packed away were handled in a very caring way. I could not recommend Sabine enough and she really did help on setting me on a path to peace.
Excellent service, had 13 sessions with Cleo very good listener chatty, witty informative, always punctual, couldn't have wished for better.
The therapy I am receiving through HealthMatters is life changing. My therapist helps me understand my thoughts and feelings, and has helped me to see patterns of thinking I didn't even know I had, and make new connections which have led to real changes. I feel heard and understood, and I have built up complete trust in the therapeutic relationship. I have spent 38 years immersed within diet culture, which has included periods of disordered eating and led me to a point in time where I felt such stress around food and despair about my own weight and had a very poor body image. For the first time I am starting to feel optimistic about being able to heal my relationship with food and with my own body, and that I will be able to achieve a healthy weight sustainably and without ever dieting again.
I have been seeing my counsellor for 2 years and I am so glad I was paired with her. My counsellor, Dal, has changed my life, I feel so confident. Although weight loss was the biggest thing for me, Dal made me see how it's not just about weight loss. I had to learn to love myself and become more confident. When I started with Dal I was so low in confidence, no job, no friends. Now I have a job I love, and I'm actually changing jobs because I have outgrown this job. I have friends, I date, I wear things I want to wear. Dal is amazing, and everyone I have dealt with has been so kind, like the admin and accounts teams.
Maya has been incredibly helpful in unpicking the links between previous trauma and my eating habits. She has been very supportive and also great with practical advice and pointers for further reading. I felt that she really understood me, right from the first session. Thank you!
The last 5 years for me, have been a complete nightmare with regard to my mental health. I have suffered from being a child, and have always found ways to deal with things. However, this time was different, and I knew I needed to get some professional help. I found HealthMatters through an internet search, and I am so happy I did, as my therapist, Amber, has made me see how much I was blaming myself, and hiding my feelings. Amber was an absolute godsend in my life, she has helped me so much. I can't recommend HealthMatters enough, they are such a brilliant organisation, they even helped me with a finance plan. If you need to reach out to somebody for mental health help, this is definitely the place I would recommend.
I have just completed 13 x sessions with Chengxi. I'm not completely new to counselling having done a Hoffman Process bootcamp a few years ago, so I came with a whole bunch of awareness of why I am like I am (and deep wonder that I am not much worse), but with no means of doing anything much about it. I feel with Chengxi's guidance I have kicked the can a bit further down the road (which is why I have stopped the sessions for the time being). Somehow or other at some point during the sessions I had some listening ears on and I feel I have come away with some tools which will help me with my emotional eating. I am by no means 'fixed' but definitely feel a lot more empowered and able to deal with my eating issues, which I appreciate very much. I know it's a process and my patterns are very deeply entrenched over decades, but I'm feeling hopeful and less in the thrall of food, which is what I wanted at the outset of these sessions. Many thanks Chengxi.
I was pretty apprehensive about starting therapy sessions and was unsure what I really wanted to achieve by undertaking them. After a couple of sessions Billy helped me to start unpacking the causes of a few issues that I'd been experiencing, and it was a real eye-opener for me to get an external perspective on my life and what I was going through. The sessions were really calm and relaxed and I felt more than comfortable sharing my experiences and thoughts. I'd highly recommend giving it a try.
HEALTH INSURANCE
Many of our clients choose to self-pay for their services.
We also work with the Health Insurance providers shown below.
Please book a free assessment call, and we can explain how cover for sessions works with your specific provider.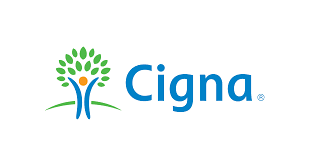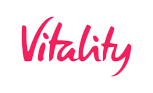 We speak your language
Some of our therapists speak other languages fluently, so you can have sessions in your own language, as well as English.
WORKING AS A TEAM
Our 17 years of experience have told us that investing in our team of wonderful practitioners is essential.
We provide clinical supervision, regular CPD and team training days for the whole team, so we can grow and develop as an organisation.
The sense of community and belonging we have established provides the foundation for the multidisciplinary team (MDT) support we can offer our clients.
We know that integrating therapy and nutrition is key for many people to move out of their stuck patterns around weight, food, eating and health.
We have developed two popular packages; Reframe for people who struggle with obesity and binge eating, and Rebalance for people with a history of restrictive eating and/or purging behaviours.
Let us help you change your relationship with eating and your body.
EXPLORE THE HEALTHMATTERS GROUP
The HealthMatters Group provides integrated health solutions, blending psychological, nutritional and lifestyle management for the effective treatment of illness and disease, and to promote optimal health and wellbeing.
Here are the other three websites in the group for you to explore.

EmotionMatters
provides treatment for general mental health conditions like anxiety, depression, relationship problems and stress management.

NutritionalMatters
specialises in creating optimal health and wellbeing, together with managing illness and disease, and sports performance.

Surgical WeightMatters
, our partnership with top bariatric surgeon Sanjay Purkayastha, offers excellence in the field of weight loss and bariatric surgery.