Maria Woodward
Gestalt Therapist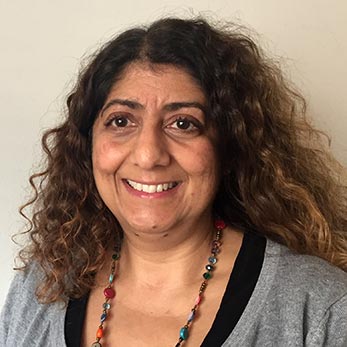 I am a Gestalt Therapist, drawing from life experience and academic rigour to support you through a journey of self- discovery and positive change.
How do you "live" in your body? How does food and body image impact your life? Often there are more complex, multi-layered issues at play which may be completely out of your awareness. Let me help you to work through what is really going on, and thus freeing you to live a fuller and more joyful life.
"THERAPY IS AN INVESTIGATION OF HOW WE FUNCTION IN THE WORLD, AND HOW WE CAN FUNCTION MORE IN TUNE WITH OUR NATURE"

JOEL LATNER
My approach to psychotherapy
Gestalt therapy is a creative attitude towards life and personal growth, with the emphasis on present day experience and how your past may continue to impact your life today. It addresses the whole person: physical, emotional, psychological, intellectual, social, and spiritual, and acknowledges that we all exist in the context of historical experiences, family, culture etc. It also has a strong focus on body process and how the body "holds" our emotions and feelings.
AT THE HEART OF GESTALT LIES THE BELIEF THAT EACH PERSON IS UNIQUE AND HAS THE CAPACITY FOR GROWTH AND CHANGE
Change is possible
Despite the hopelessness that you may feel about your eating or body image, I want you to know that the potential for a different way of being in the world is possible. I offer a safe and compassionate space where I can support you to make sense of your difficulties, and support your journey towards positive change.
I work with integrity and compassion to support you on this part of your life's journey.
DAYS I'M AVAILABLE AT WEIGHTMATTERS
Here are the days I can see you in person or connect with you remotely
MY FEES
STANDARD SESSION
£100
STANDARD 4-SESSION BLOCK
£360
QUALIFICATIONS & TRAINING
MSc Gestalt Psychotherapy attained from Middlesex University
Diploma in Gestalt Psychotherapy, from Metanoia Institute
Diploma in Psychotherapeutic Counselling, Metanoia Institute
Foundation in Gestalt Psychotherapy, Metanoia Institute
Modular Foundation in Counselling & Psychotherapy, Regents College
MEMBERSHIP OF PROFESSIONAL BODIES
United Kingdom Council for Counselling & Psychotherapy (student member)
Abide by the codes and ethics of the British Association for Counselling & Psychotherapy (BACP) and Metanoia Institute
HOW I OFFER PSYCHOTHERAPY
I work with clients across the UK, and around the world, using Skype, FaceTime & Zoom. There is no need to travel, and you can feel comfortable in your own home. It is free to set up and simple to use, so why not give it a try?
I offer sessions in English
LET US EXPLAIN HOW WE CAN SUPPORT YOU
Book a call with our friendly assessment team, who can listen to your story, help you find the right practitioner, and book you in for a discovery session to meet with one of our therapists.
We value being clear and open about our prices, so please check Our Fees before booking a call.