Dietitian
Manage food for health and wellbeing
Working with a Dietitian
Our dietitian will help you understand how the science of human nutrition is connected to your relationship with food and health. We will explain the basics of food chemistry which will result in weight loss, or weight gain, so you can make informed dietary choices to improve your health, and to prevent, and treat, illness and disease.
Coaching you on habit and behaviour change is an essential aspect of our work. We will help you prepare and plan for the lifestyle changes that you will need to make to reach your goals. We have a wealth of experience in working with weight loss, weight management, eating disorder recovery and health conditions that are related to eating, weight and your body.

Eating Disorder Treatment
Our dietitian can support you with recovery from your eating disorder
Anorexia
maximise health
food balance
tiny steps of change
Bulimia
electrolyte rebalancing
food management
health MOT
Binge eating
structured eating plan
manage cravings
improve mood
Weight Loss & Weight Management
There are many ways our dietitian can support you with weight loss and weight management
discover what you are eating
understand your nutritional status
create a weight management plan
achieve optimal health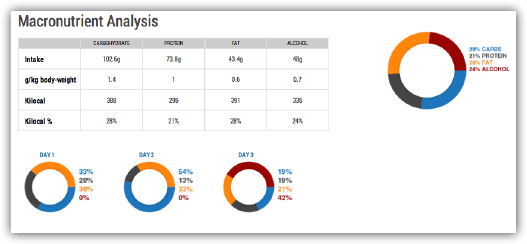 REMOTE SESSIONS – WORKING ONLINE WITH OUR TEAM
The current COVID-19 (Coronavirus) global situation is affecting us all.
We understand that the uncertainty and disruption to daily life this brings, can be an extra burden for people who are already struggling with their eating, weight and mental health.
All of our therapists are experienced in delivering remote sessions using Zoom, Skype and FaceTime, which means your therapy can continue online without disruption.
Our four central London locations currently remain open, and we are happy to see you in person as well.
Please book a call with our friendly and experienced assessment team who can explain how remote sessions can work for you.
SPRING PROMOTION
Each year, in acknowledgement of Eating Disorder Awareness Week (2nd-8th March 2020), we have a Spring Promotion to provide greater access to our services.
We want to support people, who struggle with their weight and eating behaviour, change the mechanisms and patterns that are keeping them stuck.
Our experience tells us this can be achieved through psychological support, nutritional support, or a combination of both.
THERAPY OFFER
Purchase a 6-session block of therapy, and get 1 session FREE
NUTRITION OFFER
Purchase any nutrition package, and get 1 session FREE
T&Cs
This offer is available with all of our therapists, at all price points
This offer is available to new WM clients only
Offer ends on 31st March 2020
Feel Well
Tell us what is going on for you, and let us explain how we can help
Food Management
We have recipes, food plans and lifestyle coaching tips to support you in changing your relationship with food and the way you eat.
We will shape the information we give you to match your specific lifestyle requirements, so that you can eat well and with confidence when at work, home or travelling.
Health Conditions
Here are some health conditions we can help with — scroll, click and read.
MEET YOUR PRACTITIONER
Jess Upton is a Registered Clinical Dietitian, a member of the Health professions Council, with extensive experience in weight loss, bariatric surgery and digestive health.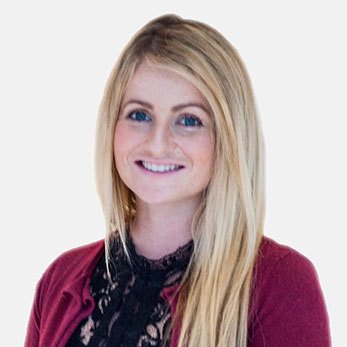 Jess Upton
Registered Clinical Dietitian
Health & Wellbeing Coach
Specialist Bariatric Dietitian
---
Helen West is a Registered Clinical Dietitian, with extensive experience in diabetes management, eating disorders, gut health and optimal eating for older clients.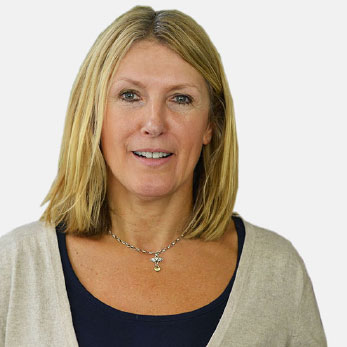 Helen West
Registered Clinical Dietitian
Specialist Eating Disorder Dietitian
Metabolic Balance Coach
---

OUR PRICES FOR DIETITIAN SUPPORT
Here are our prices for dietitian consultations at WeightMatters. We like to be upfront and clear about the cost of our services.
An initial dietitian session is 90-minutes in length. Follow-up sessions, their length and frequency will be discussed and agreed between yourself and your dietitian.
Please book a call with our friendly assessment team, and they can answer any questions you have about our dietitian services, and get you booked in for an initial session.
| Session Length | Price |
| --- | --- |
| 90 Minutes | £150 |
| 60 Minutes | £130 |
| 40 Minutes | £100 |
DIETITIAN INITIAL PACKAGE
We know that lasting change, needs time and support to create healthy eating habits, and a more balanced relationship with food.
Our initial package of Dietitian Coaching offers you tailored and motivational support, and saves you money as well.
Session 1: 90 minute initial session
Session 2: 60 minute follow-up session
Session 3: 40 minute follow-up session
Session 4: 40 minute follow-up session
* Includes 30 minutes for report creation and email support
OUR FEES AT THE LINDO WING
We offer special rates with our Specialist Bariatric Dietitian at the Lindo Wing, St Mary's Hospital.
You may still be considering the options for surgery, after your initial consultation with your surgeon. So we suggest you start with an initial consultation. If you then decide to move forwards with surgery, you can upgrade to one of our packages, and just pay the difference.
As you will require several dietitian appointments, our packages offer you a cost effective way to receive tailored and focused support before and after your surgery.
Initial Consultation – £225
Meet Jess Upton your specialist bariatric dietitian for a 60-minute initial consultation. She will explain how your eating and diet will change both before and after your surgery. There will be plenty of space for you to ask any questions you have, so you can make a positive informed decision about moving forwards.
Package 1 – £650
2 x 60 minute sessions before surgery
1 x 40 minute session day after surgery
1 x 60 minute session 3-months after surgery
* includes 60 minutes for report creation and letter writing
Package 2 – £380
1 x 60 minute session before surgery
1 x 40 minute session after surgery
* includes 60 minutes for report creation and letter writing
We recommend the more immersive 'Package 1' as this will enable us to fully prepare you for surgery, and the many changes to your eating and habits that will be necessary post-surgery.