Nutritional Therapy
Find Balance In Your Body, To Achieve Optimal Health & Weight
Nutritional Therapy
Nutritional Therapy is the application of evidence-based nutritional science to achieve optimal health and peak performance using supportive coaching techniques.
It focuses on the therapeutic aspects of certain foods for the management of several health conditions, and takes into consideration that each client is unique and that there is no 'perfect' eating plan that works for everybody.
Nutritional Therapists use several different tools to assess possible nutritional imbalances and understand how these may be contributing to presenting signs and symptoms:
Explore medical history and health timeline
Assess biochemistry through functional testing
Consider any previous tests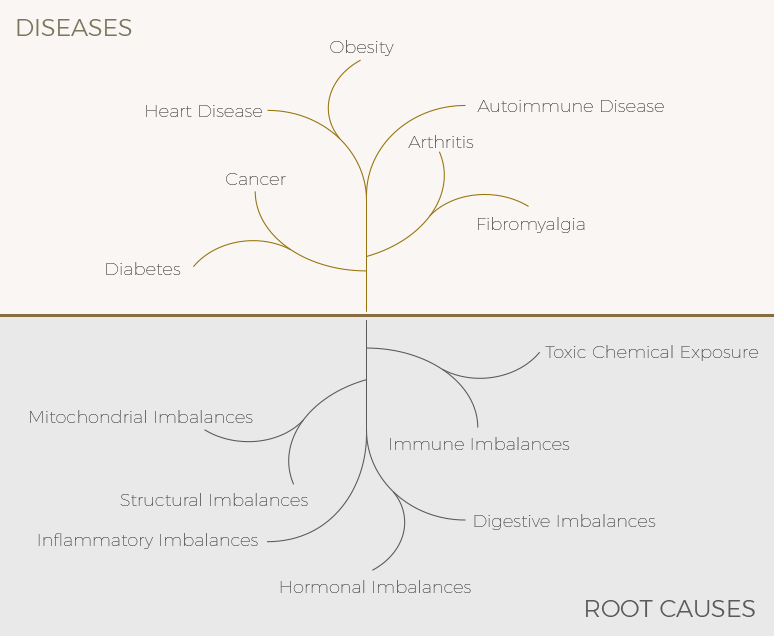 Nutritional Therapy aims to address these imbalances to improve health and daily functioning, by supporting body systems through diet and lifestyle. This can result in moving individuals in a positive direction on the health continuum, leading to greater vitality and sense of wellbeing.
Eating plans to optimise nutrition
Shopping lists & recipe ideas
Behavioural changes & lifestyle management
Targeted supplement protocols


Nutritional Therapy is recognised as complementary medicine and registered nutritional therapists study for a minimum of 3 years. Our team additionally incorporates Functional Medicine principles as part of their approach.
Nutritional Therapy is particularly relevant for individuals with chronic conditions, but also for those aiming to enhance their health and overall wellbeing.
It is never recommended as a replacement for medical advice and we consult closely with medical professionals that may already be working with our clients.
Feel Well
We listen with compassion to your struggle with weight, eating and your health.
Arrange a call with our friendly assessment team, and let us explain how our services can support you.
We value being clear and open about our prices, so please check Our Fees before booking a call.
HOW WILL NUTRITIONAL THERAPY BENEFIT ME?
Nutritional Therapists are trained to understand how nutrients and other lifestyle factors impact individual physiology, which may result in body systems shifting out of balance, presenting as signs and symptoms of illness.
These imbalances may include hormone dysregulation, challenged detoxification, lack of energy, poor immunity, chronic inflammation and digestive dysfunction. Like peeling an onion, the consultation process starts with exploring your health timeline, symptoms and goals.
The initial focus is to build strong foundations of healthy eating to optimise nutrient intake and rebalance body systems. When necessary we explore more deeply to uncover the root cause of any underlying imbalances.
We can help you address factors that may have impacted your health such as nutrient deficiency, stress, lack of sleep and hormonal changes. Our aim is that
together we build a programme that helps you reach sustainable health and wellness.
WEIGHT LOSS
Sustainable weight loss occurs when your body gets the right combination of nutrients, in the right amount, at the right time. These variables differ for all of us, and are also influenced by lifestyle factors such as exercise, stress and sleep.
Other factors may also make weight loss more difficult, such as an under-active thyroid, food intolerances and hormone imbalances. By taking a holistic approach we aim to rebalance these systems so that symptoms resolve and the body can start to release excess weight.
We know from experience that effective change, that is sustainable, requires small shifts in behaviour that feel achievable to you, and that work within your current life structure. We will coach and support you to implement a new way of managing food in your life to support weight loss.
WHAT IS FUNCTIONAL MEDICINE?
Functional Medicine is a systems approach to health which takes into account components of human biology, how they dynamically interact together, and how they interact with the environment.
Chronic disease is not a random process and is most often preceded by a period of declining function in one or more of the body's systems. Restoring health requires digging deeper to find the underlying cause of the imbalance rather than ameliorating presenting symptoms.
It's an individualised approach as each client presents a unique, complex and dynamic set of genetic, environmental and lifestyle influences. We unpack this to detail the client's health timeline and illustrate how they have arrived at their current state of health, chronic symptoms or disease.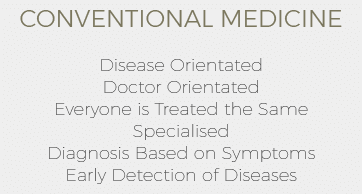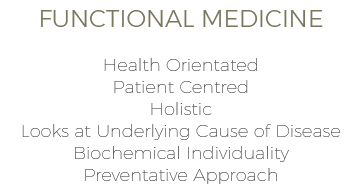 FUNCTIONAL TESTING
We offer a range of functional testing options at WeightMatters. Functional tests provide valuable information about the way nutrition, environment and lifestyle impact your body, your ability to manage your weight and your health.
Testing finds imbalances in your physiology before it reaches a stage of pathology or disease, and so is considered part of a preventative medicine approach.

We work with several private laboratories who specialise in a variety of test profiles, some of which we have listed below. There is an additional cost for these tests, and our team will discuss which of these tests will be relevant for you.
OUR PRICES FOR NUTRITIONAL THERAPY
Here are our prices for nutritional therapy consultations at WeightMatters. We like to be upfront and clear about the cost of our services.
An initial nutritional therapy session is 90-minutes in length. Follow-up sessions, their length and frequency will be discussed and agreed between yourself and your nutritional therapist.
Please book a call with our friendly assessment team, and they can answer any questions you have about our nutritional therapy services, and get you booked in for an initial session.
HEALTH PACKAGES
We understand that positive change to health and wellbeing takes time, and that the relationship you build with your practitioner is key to supporting you in achieving your goals.
Our Explore Package covers 4-hours of therapy or our Wellness Package covers 6-hours of therapy , and both packages give you the flexibility to decide how often, and for how long, you meet with your dietitian or nutritional therapist.
Sessions can be longer 90-minute sessions to explore in depth the results from various functional tests, shorter 20-minute sessions for weekly check-in calls, or 30, 40 or 60 minutes in length to best support your needs at that time.