Susanna Fall
Nutritional Therapist
Pharmacist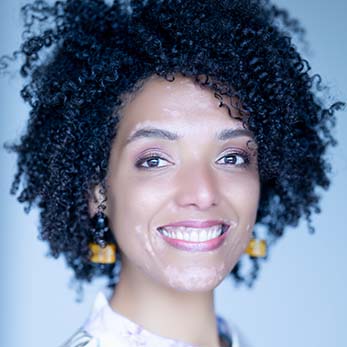 Having completed my master's degree at the University of Padua in Chemistry and Pharmaceutical Technology with a specialisation in Pharmaceutical Biotechnology, I commenced my career as a pharmacist. After moving to London, I joined the UK General Pharmaceutical Council. Within a few years of practising, I became acutely aware of the fact that drugs alone were often not sufficient to re-establish health. Significantly, I noted the number of patients I supported on a daily basis who were taking medication to treat symptoms that were indicative of deeper imbalance. To my mind, it was evident that a more integrated approach was required if profound changes were to be made in patients' lives.
To combat the discord between contemporary practises and patients' needs, I took it upon myself to broaden my knowledge of lifestyle and nutrition; qualifying as a Nutritional Therapist with a Postgraduate Diploma in Personalised Nutrition, with the Centre for Nutrition Education and Lifestyle Management (CNELM) shortly thereafter. During my studies, I also qualified as a Neuro-Linguistic Programming (NLP) practitioner & Dietary Educator.
More about me
Growing up in Italy, I have always considered food a life pillar; both an integrative part of the family and the wider society in which we live. As long as I can remember, I have always been a food fan. While food often represented family, joy and sharing, unfortunately, due to a series of life stressors, it ultimately led me to become obese from a young age. Not only did it affect my self-esteem, it also had a considerable impact on my health and wellbeing. It was only during my university years that I succeeded in shedding the additional weight – dropping more than 20 kilograms in a matter of months through a combination of exercise and a hypocaloric diet. Unfortunately, following this rapid weight loss, I found it difficult to re-establish a balanced diet and achieve a sustainable healthy lifestyle. The lengthy healing journey helped me to integrate my previous perception of food with the renewed concept of food as a healing and empowering tool in my life. By harnessing the power of my personal healing journey alongside my education and clinical experience, I am now able to help clients with their own health issues.
I can provide consultations in English and Italian
MY AREAS OF EXPERTISE

My area of interest is working with people presenting comorbidities and taking complex
pharmaceutical regimes. My areas of expertise include cardiovascular disease, Type 2
diabetes, weight management, digestive health, autoimmune conditions, men and women
hormonal imbalances, adrenal issues and mental wellbeing.
MY FEES
90 min consultation
£180
60 min follow up
£150
40 min follow up
£120
MEMBERSHIP OF PROFESSIONAL BODIES
GPhC (General Pharmaceutical Council)
BANT (British Association for Applied Nutrition and Nutritional Therapy)
CNHC (Complementary and Natural Healthcare Council)
QUALIFICATIONS & TRAINING
Practitioner Skills For Eating Disorders (National Centre for Eating Disorders)
Practitioner Skills For The Management of Obesity (National Centre for Eating Disorders)
Applying Functional Medicine in Clinical Practice (Institute for Functional Medicine)
Nutritional Therapy Practice Diploma (Middlesex University)
Qualified Dietary Educator (CNELM)
Postgraduate Diploma in Personalised Nutrition (CNELM)
Qualified Neuro-Linguistic Programming Coach (UK College of Personal Development)
Master's Degree in Chemistry and pharmaceutical techniques specialised in Pharmaceutical Biotechnology (Università degli Studi di Padova)
HOW I OFFER PSYCHOTHERAPY
I work with clients across the UK, and around the world, using Skype, FaceTime & Zoom. There is no need to travel, and you can feel comfortable in your own home. It is free to set up and simple to use, so why not give it a try?
I offer sessions in English
LET US EXPLAIN HOW WE CAN SUPPORT YOU
Book a call with our friendly assessment team, who can listen to your story, help you find the right practitioner, and book you in for a discovery session to meet with one of our therapists.
We value being clear and open about our prices, so please check Our Fees before booking a call.