Karen Baker
Integrative Counsellor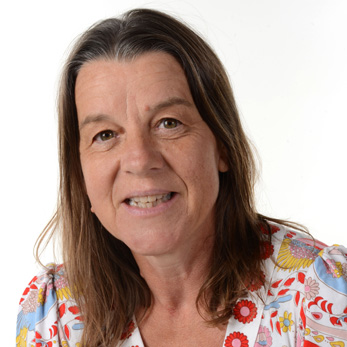 My Approach to Therapy
My core approach is Person-Centered, although I am trained in many other approaches too. We are all very different and I believe that, ultimately, you are the best expert for helping yourself. My aim is to work collaboratively with you to help unravel what is going on in your life that has brought you to this position of seeking help. However, I am not a purist and will draw on other approaches when the situation suggests these will be more helpful in helping you achieve your desired outcomes.
My Own Experience
As a child, I suffered from Anorexia Nervosa (from age 12 to early adulthood). For many years I found this part of my life extremely difficult to talk about because I felt very judged. At the time the medical profession did not address the cause of my condition and were only interested in treating the symptoms. This left me mentally scarred and damaged my relationships with my family.
Having someone to talk to in complete confidence, who was not going to judge me or try and give me any advice would have made all the difference, which is why I am now keen to help others in similar – but not the same – situations.
My aim to to provide you with a safe space where you can talk and explore your relationship with food, and my collaborative approach means we'll be exploring this openly and without judgement: helping you find the way to understand yourself will be the first steps on the road to building a better relationship with food.
MY FEES
STANDARD SESSION
£80
STANDARD 4-SESSION BLOCK
£280
QUALIFICATIONS & TRAINING
July 2019 – NCFE Cache Level 2 Certificate in Counselling Skills
July 2020 – CPCAB Level 3 Certificate in Counselling Studies  
Jan 2022 – CACHE Level 2 Certificate in Understanding Mental Health First Aid and Mental Health Advocacy in the Workplace               
June 2022 –2 years – CPCAB Level 4 Diploma in Therapeutic Counselling
Oct 2020 – Cruse Berevement Foundation
Oct 2020 – Cruse Zoom Support
Oct 2020 – Cruse – Telephone Support
Nov 2020 / Jan 2022 – Cruse Safeguarding
Nov – 2020 – Self-care
Dec 2020 – Working with a Suicidal Client
March 2021 – A Matter of Death and Life – Irvin Yalom
Feb 2022 – Bereavement by Suicide
MEMBERSHIP OF PROFESSIONAL BODIES
Registered Member of the British Association for Counselling and Psychotherapy (MBACP)
HOW I OFFER PSYCHOTHERAPY
I work with clients across the UK, and around the world, using Skype, FaceTime & Zoom. There is no need to travel, and you can feel comfortable in your own home. It is free to set up and simple to use, so why not give it a try?
I offer sessions in English
LET US EXPLAIN HOW WE CAN SUPPORT YOU
Book a call with our friendly assessment team, who can listen to your story, help you find the right practitioner, and book you in for a discovery session to meet with one of our therapists.
We value being clear and open about our prices, so please check Our Fees before booking a call.