Sinead Gannon
Integrative Psychotherapist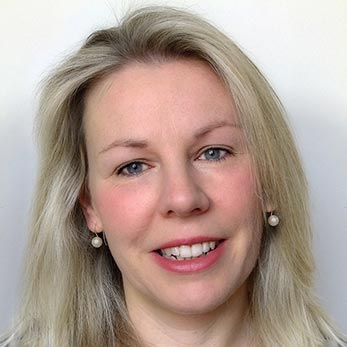 So many of us have a complex relationship with food. Whether you are severely restricting what you eat and exercising compulsively or binging and then purging. Perhaps you are on a constant treadmill of diets yet find yourself unable to lose excess weight.
Eating becomes a solution
Food can become a solution for managing overwhelming feelings, rather than a way of nourishing ourselves.
I want to understand what purpose your eating is currently serving in your life and support you to find a more balanced relationship with food, yourself and others.
When we become conscious of how and why we use food as we do we can then create space to look for alternative ways of dealing with what troubles us. In this way, change is possible.
My Approach
My approach is informed by my integrative training in counselling and psychotherapy and combines a wide range of theories and models, enabling me to create an approach which is tailored to you specifically.
I work from a holistic perspective and believe that all of us have many different aspects or parts to us. I provide a warm and non-judgemental space in which these parts can be safely uncovered and integrated.
Recovery is possible
Despite the hopelessness you may feel about your eating, I want you to know that recovery from eating problems, and the potential of a life that is not dominated by eating, is something that is absolutely possible.
DAYS I'M AVAILABLE AT WEIGHTMATTERS
Here are the days I can see you in person or connect with you remotely
MY FEES
STANDARD SESSION
£120
STANDARD 4-SESSION BLOCK
£440
QUALIFICATIONS & TRAINING
Nov 2016 – Jung Today: Clinical and Cultural Perspectives, NScience
2015 – Studies on Hysteria, Anniversary Debate
2013 – Understanding Your Eating training, Julia Buckroyd
2011 – Working with endings in Bereavement Counselling, CARIS Islington Bereavement Service
2010 – Working with Traumatic Bereavement, CARIS Islington Bereavement Service
2009 – Bereavement Counselling Training Course, CARIS Islington Bereavement Service
2008-2011 – Post-Graduate Diploma in Counselling and Psychotherapy
2007 – Certificate in Counselling Skills
1993-1996 – BA in Social Sciences, (major European Studies)
MEMBERSHIP OF PROFESSIONAL BODIES
Accredited member of the United Kingdom Council and Psychotherapy (UKCP)
Registered member of the British Association of Counselling and Psychotherapy (BACP)
HOW I OFFER PSYCHOTHERAPY
I work with clients across the UK, and around the world, using Skype, FaceTime & Zoom. There is no need to travel, and you can feel comfortable in your own home. It is free to set up and simple to use, so why not give it a try?
I offer sessions in English
LET US EXPLAIN HOW WE CAN SUPPORT YOU
Book a call with our friendly assessment team, who can listen to your story, help you find the right practitioner, and book you in for a discovery session to meet with one of our therapists.
We value being clear and open about our prices, so please check Our Fees before booking a call.