Dr Paula Watson
Exercise Psychologist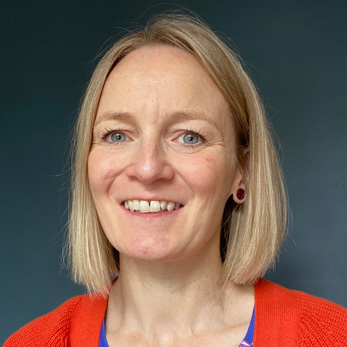 I'm a HCPC-registered Practitioner Psychologist (Sport and Exercise), with a specialist interest in health behaviour change.
We're told that weight loss is simply about eating less and moving more. The reality is – most people can do this for a few weeks or months. But changing behaviour over the long-term is incredibly challenging.
Perhaps you're "good" for a few weeks, but then you self-sabotage. You know what you need to do, you just don't seem able to do it and you don't understand why. Perhaps you find yourself constantly thinking about food, planning or tracking what you're eating, craving treat foods, then beating yourself up after another binge. Food has always been the go to – whether you're feeling happy, stressed, or frustrated. Or perhaps exercise is the problem. You need to do it, but it makes you miserable. You may struggle with body image, or even hate yourself for letting your body get to this state. Everything about exercise says it's meant to make you feel good, so you don't get why it's so difficult for you.
If these resonate, you're not alone. It's easy to get stuck in these negative cycles, without knowing how to get out. But the good news is, it is possible to change. I will help you explore the thoughts, emotions, and behaviours that are keeping you stuck and help you to develop alternative, more helpful cycles. Through developing appreciation of your body and what it can do, it is possible to reach a place where self-consciousness no longer holds you back from what's important to you in life. And when you feel ready, I will support you to gradually introduce small, realistic changes to your eating and/or physical activity behaviours that you feel able to sustain in the long-term.
About me
I got into exercise psychology through discovering the power of movement for my mental health early on in life and wanting to help others experience the same "buzz" I get from physical activity.
My experiences of school sport were however tinged with coming last in athletics events, being the only "redcap" swimmer in the class (couldn't swim a length), and shivering in the corner of the hockey field having not touched the ball the whole game. Yet I was full of energy and loved to move in daily life (e.g., running down the corridors, making up dances), leading me eventually to discover physical activities I was passionate about as an adult. I learned how labels placed on us at a young age can stick with us through adulthood, and importantly how – if we let ourselves – it is possible to change.
As well as helping individuals regain control over their eating and exercise behaviours, I've done extensive work to develop the field of child weight management and exercise psychology, including publishing books, research papers, and online training resources. Yet across my 18+ years in health behaviour change, it is the work with individual clients I most enjoy, and from which I learn the most. This learning is far more powerful than any research paper or textbook, and it is both through my own journey and through working with clients I have discovered that learning to love ourselves is often the heart of sustained change.
My approach
My approach is integrative and draws on elements of cognitive behaviour therapy (CBT) and motivational interviewing. Whilst talking therapy forms an important part of this, sustainable behaviour change requires committed action outside of the therapy sessions. For example, in our sessions we'll work through the "cognitive" elements (exploring your thinking patterns and emotions, where these came from and how these are connected with your behaviour), whilst in between sessions you'll undertake tasks to explore what is happening in the moment, to try things out or to put new behaviours into practice.
Being authentic, empathic and collaborative is important to me, since the therapeutic relationship is paramount in supporting you to change. You'll bring expertise in your own life, your thoughts, and your emotions, whilst I'll provide a non-judgemental space and behaviour change knowledge to guide you through the process.
Finally – changing eating and exercise behaviours is challenging, and doesn't happen in a silo. Where it is helpful, I encourage family members to join sessions and to play an active role in the change process (I also offer joint sessions for couples who are keen to explore their eating, exercise or weight-related behaviours together).
MY FEES
STANDARD SESSION
£100
STANDARD 4-SESSION BLOCK
£360
QUALIFICATIONS & TRAINING
2023 CBT for Weight Loss and Maintenance, Beck Institute for Cognitive Behavior Therapy
2023 Motivational Interviewing – Refresher, Dr Amanda Pitkethly
2022 Exercise and Eating Disorder Special Interest Day, Royal College of Psychiatrists
2022 Brief CBT for Non-Underweight Eating Disorders, BPS Training (Prof Glenn Waller)
2022 Level 2 Award in First Aid for Mental Health, First Aid Awards 
2020 Evolving Mindset Obesity Summer School, Health Services Executive and Royal College of Physicians of Ireland
2014 Motivational Interviewing – Part 1, Part 2 (2015), Sheffield Hallam University (Verna
Morris)
2012 PhD – "Feasibility evaluation and long-term follow up of a family-based behaviour
change intervention for overweight children (GOALS)"
2004 MSc Sport Psychology  
2000 BSc (Hons) Psychology
Between the years of 2006 and 2022 I also attended and presented at multiple national and
international conferences linked to exercise psychology, behaviour change and weight management.
MEMBERSHIP OF PROFESSIONAL BODIES
HCPC Registered Practitioner Psychologist (Sport and Exercise, 2012) – Reg number: PYL28668
BPS Chartered Psychologist (2012)
British Association for Sport and Exercise Sciences
Association for Study of Obesity
UK Society for Behavioural Medicine
HOW I OFFER PSYCHOTHERAPY
I work with clients across the UK, and around the world, using Skype, FaceTime & Zoom. There is no need to travel, and you can feel comfortable in your own home. It is free to set up and simple to use, so why not give it a try?
I offer sessions in English
LET US EXPLAIN HOW WE CAN SUPPORT YOU
Book a call with our friendly assessment team, who can listen to your story, help you find the right practitioner, and book you in for a discovery session to meet with one of our therapists.
We value being clear and open about our prices, so please check Our Fees before booking a call.