Maya Foulds
Integrative Counsellor and Psychotherapist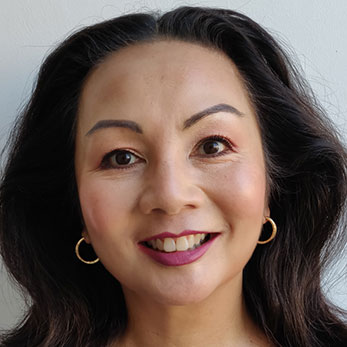 Working as a counsellor for a large disability charity, I have over seven years of experience working with clients suffering from long term chronic health conditions, such as type 2 diabetes, stroke, heart disease and cancer. I have witnessed the profound emotional and psychological impact that poor health has not only on the individual, but on their friends and family around them. What is frustrating, is that poor diet and lifestyle are often factors in the development of these conditions and may have been prevented with the right help and support. For this reason I am passionate about working to help people live healthier lives before these conditions take hold.
If you suffer from problems with your eating, food and/or your weight, they are often a symptom of larger underlying issues. Perhaps eating is a way of coping with difficult feelings or a way to gain control over your life. Perhaps your eating has a certain symbolic significance to you such as a reward, comfort or safety. Your eating problem may be a sign that you suffer from issues such as low self-esteem or perfectionism.
I can provide a safe non-judgemental space where we can work together to develop an awareness of these issues. We can examine your historic relationship with food; your eating patterns, ways of thinking, and the triggers that maintain your eating problems. I can offer guidance to address these problems and the motivation throughout your journey so you can gain the control and freedom to make more positive choices in your eating and ultimately your health.
DAYS I'M AVAILABLE AT WEIGHTMATTERS
Here are the days I can see you in person or connect with you remotely
MY FEES
STANDARD SESSION
£110
STANDARD 4-SESSION BLOCK
£400
QUALIFICATIONS & TRAINING
Diploma in Person Centred Counselling, Metanoia Institute
Certificate in Cognitive Behavioural Therapy (CBT) Skills, WPF Therapy
Certificate in Counselling Skills (Psychodynamic), WPF Therapy
General Certificate in Online Counselling Skills, Online Training for Counsellors (OLT)
Certificate in Group Analysis, Institute of Group Analysis
BACP CPD
Understanding Eating Disorders
The Function of Binging
The Function of Overeating
'Normal' and 'Abnormal Eating' in a World of Plentiful Food
Body Image: Prevalence, Causes, Consequences and Intervention
Understanding Your Eating
Perfectionism in Young People with Eating Disorders
Body Dysmorphic Disorder, Including Muscle Dysmorphia, Particularly in the Male Population
MEMBERSHIP OF PROFESSIONAL BODIES
Registered Member of the British Association for Counselling and Psychotherapy (MBACP)
HOW I OFFER PSYCHOTHERAPY
I work with clients across the UK, and around the world, using Skype, FaceTime & Zoom. There is no need to travel, and you can feel comfortable in your own home. It is free to set up and simple to use, so why not give it a try?
I offer sessions in English
LET US EXPLAIN HOW WE CAN SUPPORT YOU
Book a call with our friendly assessment team, who can listen to your story, help you find the right practitioner, and book you in for a discovery session to meet with one of our therapists.
We value being clear and open about our prices, so please check Our Fees before booking a call.