Akanksha Wagh
Counselling Psychologist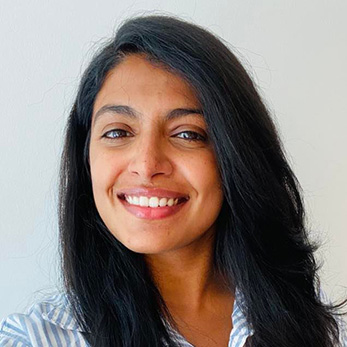 I aim to provide a safe, warm, and non-judgmental space for clients to express and explore any difficulties they might be experiencing. I believe the therapeutic rapport between the therapist and client to be a vehicle for transformation and change. I am absolutely client lead in my work and strive to collaboratively work with clients to tailor my approach to best suit what they require from me. Not one size fits all and no one approach is suited for all clients. I believe this outlook encourages clients fostering their individuality and uniqueness. I hope to help clients to feel empowered, confident, and reconnected with themselves.
I am a 4th year trainee on a Doctorate in Counselling Psychology and Psychotherapy program. I am training to become an integrative therapist and as a result in practice I draw upon various models and approaches to tailor individual client needs. As a trainee therapist I welcome and encourage feedback from my clients.
I have experience of working with client presentations such as: disordered eating/ eating disorders, drug and alcohol misuse, depression, anxiety, complex PTSD, bereavement, relationship issues, chronic health conditions, trauma and abuse. I have experience of working in a structured short-term as well as long-term open-ended settings
MY FEES
STANDARD SESSION
£80
STANDARD 4-SESSION BLOCK
£280
QUALIFICATIONS & TRAINING
BSc in Psychology,
Counselling and Counselling Skills certificate (Level 4)
Doctorate in Counselling Psychology and Psychotherapy by professional studies (Year 3)
Couples and Family Therapy Diploma
Grief and Bereavement Counselling Diploma.
HOW I OFFER PSYCHOTHERAPY
I work with clients across the UK, and around the world, using Skype, FaceTime & Zoom. There is no need to travel, and you can feel comfortable in your own home. It is free to set up and simple to use, so why not give it a try?
I offer sessions in English
LET US EXPLAIN HOW WE CAN SUPPORT YOU
Book a call with our friendly assessment team, who can listen to your story, help you find the right practitioner, and book you in for a discovery session to meet with one of our therapists.
We value being clear and open about our prices, so please check Our Fees before booking a call.