Hillary Smith
Integrative Pychotherapist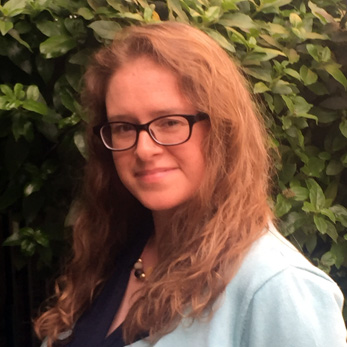 We all have our own relationship with food, both on a personal, social and cultural level. Food is present in so many aspects of our lives. We all have the capacity to use food to help manage our emotions. For some people their relationship with food evolves into unhealthy habits and patterns of behaviour. Negative thoughts and assumptions influence self-image and self-esteem and help maintain any unhealthy behaviour. It maybe you have reached a point where your relationship with food is having a negative impact on your life and wellbeing, and you are wanting this to change.
Understanding and unravelling the complex nature of our relationship with food and our life experiences is a journey I can explore with you.
MY APPROACH
As an Integrative Therapist I strive to provide a warm and non-judgemental space for my clients to express, explore and understand thoughts, feelings and behaviours. At the heart of my approach is my belief that the relationship and connection between therapist and client is fundamental to self-exploration and personal growth. I draw on a variety of models and techniques to tailor my approach, as we are all unique. By building a collaborative relationship with my clients and working in a client-centred way I encourage feedback to help guide any treatment suggestions I make. I have expertise in counselling and psychotherapy approaches and interventions, however each client is the expert on themselves and their experience.
"CHANGE YOUR THOUGHTS AND YOU CHANGE YOUR WORLD"
NORMAN VINCENT PEALE
MY EXPERIENCE
I have been running my own private psychotherapy practice since 2017. Alongside my private practice and work with Health Matters Group I work as a Specialist Mental Health Mentor at the University of Kent. I worked with Paul's Cancer Support Centre in London for 10 years, both as a Massage Therapist and Counsellor within the Home Visiting Service. I have experience working within the NHS Increasing Access to Psychological Therapies (IAPT) in the London borough of Lambeth as well as Medway Talking Therapies in Kent. I began my therapeutic work as a Trainee Counsellor at Goldsmith College Counselling Service.
MY HISTORY
My career began in photography and publishing after completing my BA in Media Production. As the creativity in my roles reduced, I sought out a change. My interest in human biology and a desire to feel rewarded by my job led me to train as a Massage Therapist. Building therapeutic working relationships with people allowed me to develop a holistic and creative approach to my practice. This has followed through with my psychotherapy practice and choosing to train as an integrative practitioner. My interest in the connection between the mind, the body and our sense of wellbeing is always present in my approach.
DAYS I'M AVAILABLE AT WEIGHTMATTERS
Here are the days I can see you in person or connect with you remotely
MY FEES
STANDARD SESSION
£110
STANDARD 4-SESSION BLOCK
£400
QUALIFICATIONS & TRAINING
2022 Diploma in Online Therapeutic Supervision, Online Training for Counsellors (OLT4C)
2021 Level 3 Certificate in Online Counselling Skills, Online Training for Counsellors (OLT4C)
2021 CPD Certificate The Rewind Technique, International Association for Rewind Trauma Therapy (IARTT)
2020 MA Counselling and Psychotherapy, University of East London
2019 BACP Individual Accreditation
2016 PGDip Counselling and Psychotherapy, University of East London
2016 CPD Certificate in Mindfulness-based Cognitive Therapy, Enter Mindfulness
2016 CPD Certificate in Behaviour Activation, Oxford CREDO
I undertake continual professional development courses, workshops and reading each year as part of my BACP registration.
MEMBERSHIP OF PROFESSIONAL BODIES
BACP Registered and Accredited Member
HOW I OFFER PSYCHOTHERAPY
I work with clients across the UK, and around the world, using Skype, FaceTime & Zoom. There is no need to travel, and you can feel comfortable in your own home. It is free to set up and simple to use, so why not give it a try?
I offer sessions in English
LET US EXPLAIN HOW WE CAN SUPPORT YOU
Book a call with our friendly assessment team, who can listen to your story, help you find the right practitioner, and book you in for a discovery session to meet with one of our therapists.
We value being clear and open about our prices, so please check Our Fees before booking a call.